This Week - Sunday 17th December 2006.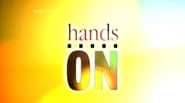 Happy Christmas from everyone at Hands On! We have an exciting, festive programme this week! For those of you still panicking about what Christmas presents to get, check out Caroline's report on alternative Christmas gifts that could make a real difference to someone's life this year. We have a Christmas Carol by some St. Joseph's students and Eddie visits the Samaritans call centre to find out about their text and email service. We also have News, Molly & Mr. Milk and a new presenter entry and stay tuned for a brilliant Christmas Molly & Mr. Milk competition!
Alternative Christmas Gifts
Why not really make a difference this year by giving a Christmas gift that could change someone's life? Caroline shows you how with this report on alternative Christmas gifts. Bothar, Oxfam, Sightsavers and Trocaire are among the organisations that allow you to buy a very special charitable gift on behalf of your friends or family. That gift is then given to a poor person or family in a developing country and your loved one gets a card to tell them about the donation you've made on their behalf. What a great idea! And as all the gifts can be bought online - no need to fight your way through the shops! Check out the websites today for some great gift ideas:
www.bothar.ie
www.oxfamirelandunwrapped.com/
www.trocaire.org/globalgift/
www.giftofsight.ie/
If you want to give to a Deaf organisation this year why not send a donation to the Gambian Association for the Deaf and Hard of Hearing who do great work empowering Deaf Gambians.
You can transfer money to their account:
GADHOH BUILDING ACCOUNT
A/C 015013095 8000
Standard Chartered Bank LTD
SWIFT CODE: SCBL GMGM
Transfer fees can be expensive so for smaller amounts you could use Western Union Money Transfer (www.westernunion.ie). Send to Alvean Jones and add GADHOH in the message area when you're making the transfer. Make sure you let Alvean know it's been sent either by email, text or phonecall:
GADHOH
No1 Allen(Alfa Tafsiru) Street,
PO Box 1518
Banjul
Gambia
Telephone (220)4201166
Fax(220)4202269
Email gadhoh@gamtel.gm

White Christmas
We have a special Christmas Gift from five St. Joseph's students who perform a signed version of the classic carol White Christmas!
Samaritans
Unfortunately, Christmas is not necessarily a happy and joyful time for everyone. Amid all the festive cheer, feelings of loneliness and financial pressure can seem even more difficult to cope with. So if you are feeling like this, who do you turn to? Samaritans provide confidential emotional support for people who are experiencing feelings of distress or despair, including those which may lead to suicide. Samaritans set up an email service over ten years ago and are now attempting to set up a full text service. Eddie goes along to their Dublin call centre to find out more.
News with Senan
Australia's only professional theatre company for the Deaf is putting on a play about Australia's most celebrated, if reclusive, Deaf writer. Patricia Carlon produced 14 crime novels between 1961-70 to widespread international acclaim.
But Carlon's readers - and, for that matter, her publishers - didn't know that the reclusive crime writer was deaf. It was only after her death in 2002 at the age of 75, that family members let it slip.
The company that published her books said that once they realised she was Deaf they saw her works in a different light. Her fourteen books are to be republished.
The play The Cat Lady of Bexley will portray the life of the author, her life growing up as a deaf person dealing with the difficulties of fitting into a hearing world while at the same time enjoying the freedom of her imagination.
The author of the play is also Deaf and the theatre company making the show, Australia's Theatre of the Deaf, is a bilingual company - performing in both Auslan (Australian Sign Language) and English.
Click here for more...
Ed Harris plays the legendary composer in "Copying Beethoven," a new film about the composer's waning years of life and music. Harris committed himself to accurately representing what it's like to be a Deaf person. For inspiration, he turned to his own Deaf father. On the set, he went even further. "I really did plug up my ears," he recalls. "So I had to pay attention to people when they were speaking to really understand what they were saying."
http://www.thecrimson.com/article.aspx?ref=515847
The Kerry Deaf Resource Centre in Tralee was one of six winners from over 70 nominees at Ireland's second National Adult Literacy Awards. The KDRC won the award for its adult literacy programme. So far 18 people have been accredited as Deaf Adult tutors. The ACE awards were presented by RTE personality Joe Duffy.
There's lots of events happening here in the Irish Deaf World:
The KDRC December Mass is on today at 1pm and is followed by the Christmas Party at 2pm in the Abbeysgate Hotel, Tralee. For more details, SMS: 087 633 4687, Website: www.kerrydeaf.com
and the KDRC Christmas Party is on today at 3pm www.kerrydeaf.com
Dublin Celts Waterpolo Christmas Party is on in the Harcourt Hotel on Friday 22 December from 8pm till late. Text 086 3790726 or email dublincelts@eircom.net for information or to book your tickets
ISL Interpreted Carol Service on today 7pm-8.30pm in Saint Marks Church, 42a Pearse Street, Dublin. Children can visit a Winter Wonderland upstairs and there will be refreshments for adults afterwards.
Molly and Mr. Milk. (Letter C)
Molly & Mr. Milk visit the land of C at Christmas time. They light a candle and have some cake!
Toy City in Athlone have given us loads of great toys to give away! If you'd like to win a prize, draw a Christmas picture of Molly and Mr Milk and send it to:
Hands On
6 Wilton Place
Dublin 2.
The winners will be announced on the show - every child who enters wins a prize! Remember, y o u m u s t i n c l u d e y o u r n a m e, address a n d a g e . G o o d L u c k !
CONTACTS
Alternative Gifts
Bothar
www.bothar.ie
GADHOH
No1 Allen(Alfa Tafsiru) Street,
PO Box 1518
Banjul
Gambia
Telephone (220)4201166
Fax(220)4202269
Email gadhoh@gamtel.gm
Oxfam
www.oxfamirelandunwrapped.com/
Trocaire
www.trocaire.org/globalgift/
Sightsavers
www.giftofsight.ie/
White Christmas
St Joseph's School for Deaf Boys
http://www.stjosephsboys.ie/
Cabra,
Dublin 7.
Tel: 01 838 0058
Fax: 01 838 0230
E-mail: st.joes@iol.ie
Samaritans
www.samaritans.org.uk
Email: jo@samaritans.org