Best of Hands On 5 - 17 May 2009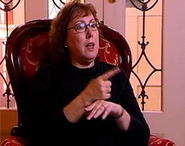 Debra McCabe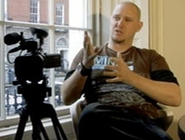 Johnny Corcoran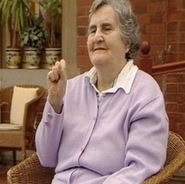 Kathleen O'Connor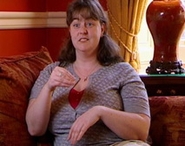 Melissa Howlett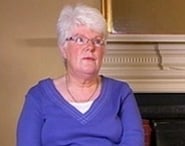 Olive Howlett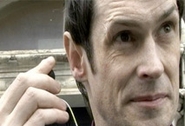 Short film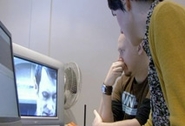 Short film edit
Welcome back to the 5th Best of Hands On programme. Don't miss your second chance to see Johnny Corcoran directing his own short film! Kathleen O Connor tells us about living with Usher's Syndrome and Julianne's brings us a new version of her report on fostering. Don't forget Molly & Mr Milk are here too!
ADOPTION/FOSTERING/IVF
There are many criteria to establish the suitability of people to become parents; but as the Adoption board, the HSE (who deal with adoption and fostering applications) and the HARI clinic (who provide IVF treatment) told us, being Deaf should in no way exclude people from attempting to choose any of these option for creating or growing your family.
This week we take another look at the area of fostering. If you'd like more info about adoption or IVF treatment, you can watch our feature length programme again here: www.rte.ie/tv/handson/video.html (click on 14th December 2008)
Or visit these websites:
The Adoption Board: http://www.adoptionboard.ie/
HSE Adoption Information: www.hse.ie/eng/Find_a_Service/Children_and_Family_Services/
HARI IVF Clinic: www.hari.ie/
Fostering
Fostering means taking care of someone else's child in your home, often when the child can't live with his/her own family whether in the short term or the long term. This could be due to a number of factors such as addiction, abuse/violence, and death. We meet Kim Mooney who is a hard of hearing foster carer, who tells us about the challenges and rewards of being a foster carer. Annette O'Malley from the Irish Foster Carers Association tells us the qualities needed to be a good foster carer.
We also talk to Melissa Howlette, a Deaf woman who was placed in foster care as a child, and her foster mother about the difficulties faced by Deaf children in foster care.
HSE Fostering Information: www.hse.ie/eng/Find_a_Service/Children_and_Family_Services/
Irish Foster Carers Association: http://www.ifca.ie/
Irish Association of Young People in Care: http://www.iaypic.ie/

SHORT FILM
Last year our presenter Ronan Dunne challenged wannabe Deaf filmmakers to enter our short film competition, we get to see our winner Johnny Corcoran directing his first movie with our Deaf Hands On director and award winning film maker Louis Neethling who gives him some guidance in preparation, shoots, editing, final touches etc. Johnny tells us why he chose the story about a hearing person in Deaf world and talks us through the whole process of making a short film - from preparation, to shoot, to edit and tells us what the most challenging/enjoyable part of his day of filming was. Before we see the film, Louis gives his feedback on Johnny's directing and his choice of story saying there is room for him to take over his "hot seat" someday!
http://www.johnnycorcoran.ie/
http://www.louisneethling.co.uk/
USHER SYNDROME
Usher Syndrome (US) is an inherited disorder that usually begins with deafness or hearing loss at birth or shortly after and progression of vision loss due to Retinitis Pigmentosa (RP), a disease of the retina which hinders pictures being transmitted to the brain, causes night blindness, and loss of peripheral vision. It is the leading cause of Deafblindness in Ireland.

Kathleen O Connor is 75 years old and from Kerry, She tells us how she felt when she first found out she had Usher Syndrome. She tells us her many tales of her life as a wild child travelling and meeting other people with Usher's. As her eyesight worsens over the years she became determine to maintain her independence by shopping, catching up current affairs through Braille and adapting to a new way of communication with people and her brother using "communicator"- a BSL hand touching communication method.
http://www.retinainternational.org/index.php?menuid=38
www.deafblind.org.uk
http://www.nidcd.nih.gov/health/hearing/usher.asp

MOLLY & MR MILK
To win a Molly & Mr Milk jigsaw, draw a picture of a Molly & Mr Milk adventure and send it to:
Hands On,
6 Wilton Place,
Dublin 2.
Other useful links:
http://www.jojingles.ie/dublinsw/aboutus.htm
http://www.isaacs.ie/