This Week - 17 January 2010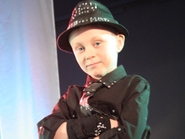 Devon Hamilton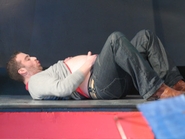 Keenan Byrne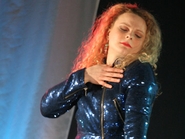 Lina Kankeviciute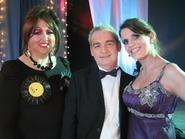 Meryl Mole, Eddie Redmond & Caroline Worthington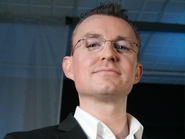 Robert Quinlan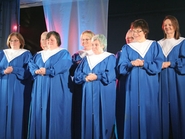 The Dublin Deaf Choir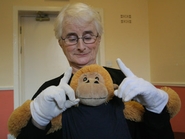 Jean O'Reilly



This week on Hands On! 12:55 pm, Sunday, 17th January, RTÉ One
It's here, Ireland's first national Deaf talent competition: DEAF FACTOR!

This week Hands On presents its exclusive national Deaf talent competition in which two judges troll the length and breadth of the country looking for Ireland's most talented Deaf person.
Hopefuls of all ages fought to be in with a chance to win a grand prize of €500 worth of Prize Bonds from the Prize Bond Company Ltd.
After an exhaustive search they whittle it down to six fantastic finalists who battle it out in a Dublin final in front of a studio audience and three judges, including the fabulous Meryl Mole.
Sunday's programme brings you through the early stages of the auditions as the judges clap and cringe their way through performances of all kinds, all the way to the finalists' make or break performances on the Dublin stage.
From press-ups to signing monkeys, interpretive dance to hip-hop routines, this programme boasts a wide - and sometimes unusual - array of Irish talent.
Don't forget to tune in on Sunday to find out who wins!
This exciting and unique programme is the last episode in Hands On's fourteenth series. But we're not going anywhere just yet!
The Best of Hands On
Don't forget you can catch your favourite stories from this series of Hands On again in "The Best of Hands On" starting next Sunday, Jan 24th, at the usual time, and continuing on Jan 31st and Feb 7th!
Thanks!
Hands On would like to thank The Prize Bond Company Ltd. for their generous sponsorship of this programme.
For more information on Prize Bonds please visit www.prizebonds.ie.
We would also like to thank textile suppliers T.W.I. International Co. for their support. www.fabricsireland.com