Sunday 16th January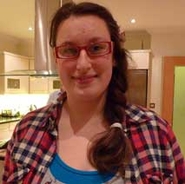 Rebecca Dunne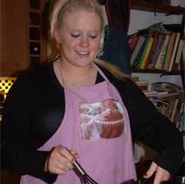 Brigid O'Connor
Hands On, this Sunday 16th January 2011 on RTÉ1 at 12.00pm.
This week on Hands On we have a great programme for you! Watch the ISL promo here: http://www.youtube.com/watch?v=X0PrTBb8PNA
Rebecca Dunne
Studying for her Leaving Certificate, 17 year old Rebecca Dunne has spent all her formative years in mainstream education. Being a Deaf student, she tells us how she has encountered difficulties throughout the years but has managed overcome them. We also get an insight to her daily life as she shows us her video diary.
Hands On: Rewind
Back in 1999, Senan met Abdel Drahmoune, a Deaf man who had recently arrived in Ireland seeking refuge from his war-torn home country, Algeria. 11 years on, Abdel drops by the Hands On studio to tell Alvean what kind of life he has made for himself in the Emerald Isle since we last saw him!
Come Sign with me
This week we're in the kitchen with Brigid O'Connor who attempts to host a dinner party despite admitting she's a hopeless cook! However help is at hand in the form of qualified chef Brian Connolly who gives her a few tips and pointers before she tackles her menu. Will she make the grade or fall miserably at the first hurdle? That decision lies in the hands of her dinner guests, Ruth and John Charles who'll mark her out of ten for her efforts!
So make yourself comfortable on that couch on Sunday morning, you're in for a treat!
Links
Come Sign With Me:
Filming locations: