This Week - 15 November 2009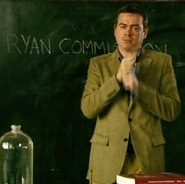 Senan Dunne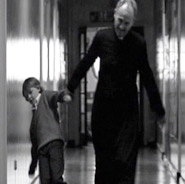 Priest and child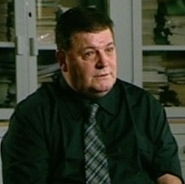 John Kelly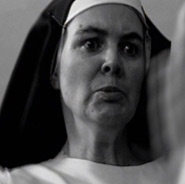 Nun
Mary Raftery
Child Abuse
Following the publication of the controversial Ryan Report this summer, four Deaf people who experienced abuse while attending the three Deaf schools, speak openly about their experiences for the first time on TV. They describe the abuse they suffered, the impact it has had on their lives, and the anger and disappointment they feel because abusers have not named or prosecuted.
The Commission to Inquire into Child Abuse (CICA) report was published in May this year, ten years after the Commission was established.
A chapter is devoted to each of the Deaf Schools, St. Mary Immaculate School, Beechpark, St. Mary's School for Deaf Girls, Cabra, and St. Joseph's School for Deaf Boys, Cabra. These schools stood out from the many industrial schools named in the report as the children who attended the Deaf schools were not guilty of any crime, nor had their parents neglected them. They were sent to the schools to receive an education and to be cared for.
Liam O'Dwyer of the Catholic Institute for Deaf People (CIDP), apologises to victims, on behalf of the CIDP, and outlines the systems that have been put in place to prevent such abuse happening again.
We meet with John Kelly of the Irish Survivors of Child Abuse, Mary Raftery, journalist and producer of the documentary series States of Fear, and solicitor, Colm Hickey, who explains what victims can do now that the deadlines for applications to the Residential Institutions Redress Board have passed.
Don't miss it, Sunday 12.50pm, RTÉ One.
Useful Organisations:
If you have experienced abuse of any kind, or would like more information about counselling, below is a list of useful organizations and their contact details.
Aislinn Centre (child abuse)
Jervis House, Jervis street, Dublin 1.
Phone: + 353 1 8725771
Fax: + 353 1 8725694
E-mail: aislinned@eircom.net
Cork Rape Crisis Centre
Sexual Violence Centre Cork
5 Camden Place
Cork
Helpline: 1800 496 496
Phone: + 353 21 450 5577
Fax: + 353 21 450 4690
E-mail: info@sexualviolence.ie
Dublin Rape Crisis Centre
70 Lower Leeson Street,
Dublin 2
Helpline, 24/7: 1800 77 88 88
Phone: + 353 1 661 4911
Fax: + 353 1 661 0873
E-mail: rcc@indigo.ie
www.drcc.ie
Faoiseamh (support for people abused by members of religious congregations)
Monday and Wednesday 11am - 8pm, Friday 11am - 4pm.
Freephone 1800 331234 (Rep. of Ireland) and Freephone 0800 973272 (Northern Ireland and UK).
FAX 01-2600503,
E-MAIL info@faoiseamh.com,
www.faoiseamh.com.
Irish Society for the Prevention of Cruelty to Children (ISPCC)
29 Lower Baggot Street,
Dublin 2
Phone: + 353 1 6767 960
Text: "Deaf" to 50101 between 6pm - 10pm
E-mail: ispcc@ispcc.ie
www.childline.ie or www.ispcc.ie
National Counselling Service (for adults who experienced childhood abuse)
Email: rachel.mooney@hse.ie
National Counselling Service Fax Number: (01) 663 7409
National Counselling Service Mobile No. 086 781 0356
National Counselling Service National Information Line: 1800 235 234

One in Four (support for victims of sexual abuse)
2 Holles Street
Dublin 2
Phone: + 353 1 662 4070
Fax: +353 1 611 4650
E-mail: info@oneinfour.org
www.oneinfour.ie
Right of Place (help for victims of Institutional child abuse)Offices and Apartments, 100-101 Lower Glanmire Road, Cork City.
Phone: + 353 21 4551377
Fax: +353 21 4551386
e-mail: uptonstp2@hotmail.com
www.rightofplace.com
Staff Care (victims of abuse)
Phone: (24 / 7 Freephone) - 1800 409 388
Fax:(one working day response) - 004890565727
Email: (one working day response) - staffcare@belfasttrust-hscni.net
For further information on StaffCare see: www.staffcare.ie
Women's Aid (support for female victims of domestic violence)
Everton House
47 Old Cabra Road
Dublin 7
Freephone helpline 1800 341 900
Admin phone: 01 868 4721
Fax: 01 868 4722
info@womensaid.ie,
www.womensaid.ie