This Week - 15 March 2009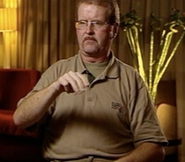 John Doyle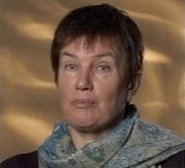 Dr Margaret Du Feu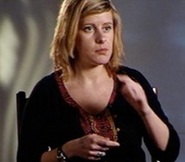 Michelle Goodwin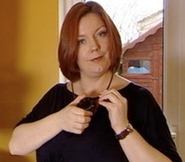 Julianne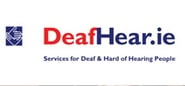 Deaf Hear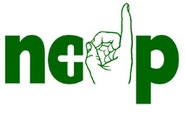 NCDP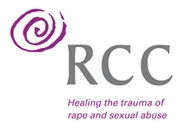 RCC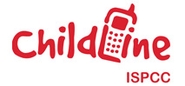 Childline
This week on Hands On Sarah Jane takes a look at the sensitive and important topic of Mental Health within the Deaf community. Julianne takes over Senan's technology review as she introduces us to DeafTech - different technology that makes life at home run smoothly; and we meet a Deaf man who gives up his free time to travel to South Africa and work with the Niall Mellon Trust and don't forget kids favourite Molly and Mr Milk!
NIALL MELLON TRUST
The Niall Mellon Township Trust was established in 2002 with the aim of providing good quality housing for the poor communities in the townships of South Africa by bringing 2000 volunteers over there for a week -long "building Blitz" to provide homes for people living in shacks. John P Doyle is a Deaf man about to make his 5th trip to South Africa with the Niall Mellon Trust. He tells us what made him want to get involved - and what makes him keep going back! We get a chance to see some video and photos of his time there and ask him about the most challenging part of the experience.
http://www.irishtownship.com/index.html
MENTAL HEALTH
As we all know it is important to keep physically fit but sometimes we forget about our mental health. People often assume that mental health means mental illness, but just like our physical health, sometimes we can be fit and well and other times we can be unwell, similarly we can be mentally healthy or mentally ill.
In this item, Sarah Jane talks about the different mental health problems that can affect all of us, at any age and gives basic tips how we can look after our mental health and cope with demanding situations in our day to day lives. We meet Dr Margaret Du Feu, a Consultant Psychiatrist who is Deafened herself and specialise in treating Deaf patients, she explains why the instance of mental health problems are so much higher in the Deaf community than in the hearing community and talks about the importance of language acquisition and communication for Deaf people to ensure good mental health.
Secondly, we speak to Michelle Goodwin, chairperson of the IDYA, who has conducted research into mental health in Ireland with a special focus on Deaf youth. She explains that there is no mental health service for Deaf children in Ireland and the lack of Deaf ISL-using counsellors/psychiatrists for the Deaf in Ireland compared to the UK. She also discusses the stigma attached to mental health problems in the Deaf community.
So how do you know if you or someone close to you is suffering from a mental illness? Here are a few things to look out for:
o Feeling unhappy most of the time, not just every now and then.
o Finding it hard to cope with things, that used to be manageable
o Find it difficult to concentrate or make decisions.
o A change in routine, like eating/sleeping less than normal
o Drinking, smoking or using drugs more than normal
o Becoming withdrawn, or avoiding/losing touch with family/friends
o Lacking in confidence and putting yourself down, in a serious or 'jokey' way.
If you have any concerns you should go straight to your GP.
DeafHear provides a mental health service for Deaf people throughout Ireland. Contact DeafHear for more information or ask your GP for a referral letter to access the service
Look at the end of this page for other organisations you can contact via email or text.
http://www.deafhear.ie/pages/1_5_6.html
www.irishdeafyouth.com
IT REVIEW OF DEAFTECH
This weeks Technology review, Julianne points out the pros and cons of different technologies - Deaftech, that make life easier in the home such as Flashing Doorbell, Silent Alert Systems- a wrist watch style alert can be used in several scenarios e.g. fire alarm, baby crying alarm, telephone - and we look at the TV listening device that allows families to watch TV at their own volume!! All equipment can be purchased at DeafHear - don't forget members get a 20% discount and make sure to ask DeafHear if you're eligible for a grant to buy Deaftech.
http://www.deafhear.ie/pages/1_5_2.html
http://www.deafhear.ie/pages/1_6.html
MOLLY AND MR MILK!
This week Molly and Mr. Milk are in a train crash! But don't worry they're ok! Phillip shows Shauna a better ending!
To win a jigsaw and €50 to spend on toys, draw a picture of a train and send it to:
Hands On
6 Wilton Place,
Dublin 2
Useful Links:
Dublin Rape Crisis Centre:
http://www.drcc.ie (Website outdated, they're in the process of updating it.
System:
Email rcc@indigo.ie, with Irene Walsh in the Subject header. Include your SMS number.
Irene Walsh will text you back, then the text conversation can proceed. You can contact RCC if you are a man or woman who has experienced rape, sexual assault, sexual harassment and childhood abuse. The RCC can provide counselling through interpreters.
Samaritans are available to contact by email or text if you feeling distressed, despair or suicidal and need someone to talk to.
http://www.samaritans.org/
Email: jo@samaritans.org
SMS: 087 2609090
Minicom: 1850 60 90 91
Contact your local branch:
http://www.samaritans.org/talk_to_someone.aspx
National Chaplaincy for Deaf People (NCDP) provides pastoral care, which can include home visitation, funeral arrangements or formal counselling.
http://www.ncdp.ie/ Fax: 01 8300522
Deaftext- Childline for young Deaf people under 18years old.
Text: DEAF to 50101 between 6pm-10pm
www.childline.ie/