This Week - 14 December 2008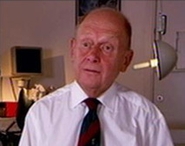 Professor Harrison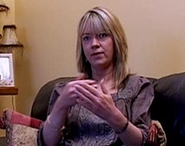 Louise Skerritt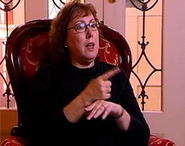 Debra McCabe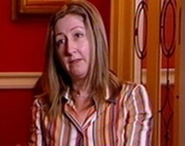 Annette O'Malley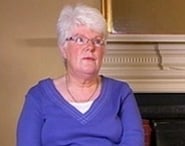 Olivia Howlett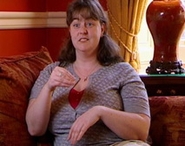 Melissa Howlett
Click here to watch this and previous episodes...
To have a family is a dream for many Irish people, but for some, the road to parenthood is a bumpy one and sometimes they need help in creating their families through adoption, fostering or IVF treatment.
There are many criteria to establish the suitability of people to become parents; we interviewed the Adoption board, HSE on fostering and the IVF clinic (the HARI Unit) to give an answer whether being Deaf would have an impact on the approval of application.

Adoption
This is the process where a child becomes a permanent part of a new family through legal agreement between the adoptive parents and child.
The most common kind is domestic adoption is where child is adopted by relatives or by step-parents but in recent years inter-country adoption, adoption of a child from abroad, has become a trend in Ireland.
A Deaf man, Michael Mc Cabe, and his wife successfully adopted their son Zachary in the US before moving back to Ireland. Debra gives her story on why she and Michael went for adoption and how intense the adoption process was for them to secure their application in becoming legal parents of Zachary.
http://www.adoptionboard.ie/
www.hse.ie/eng
Fostering
This means taking care of someone else's child in your home, often when the child can't live with his/her own family whether in the short term or the long term. This could be due to a number of factors such as addiction, abuse/violence, and death. We get talking to Kim who is a hard of hearing foster carer, explaining the various assessment and on-going training she has had to take and her challenging / rewarding experiences of being a foster carer.
We not only talk about creating families but also talk to Deaf children, now adults, about their experience growing up with their adoptive or foster family and why they feel like "puppets" to the system when comes to searching their blood family.
http://www.ifca.ie/
http://www.iaypic.ie/
IVF Treatment
Sometimes where there are couples who cannot conceive a child naturally, IVF treatment is used which is where the "egg is fertilised with the sperm outside the body in a glass dish or test tube" and the fertilized eggs are then transferred back to the womb with either a successful or failed outcome.
From interviewing a Deaf woman, Louise Skerritt who went through IVF, we find out why Louise and her husband decided to go for the IVF option, the process she had to follow and the ending result of the treatment.
http://www.rotunda.ie/
http://www.hari.ie/
We take a look at all the bodies involved in the decision making of adoption, fostering and IVF, what their roles, rules and regulations are in each and what support is given for Deaf people who are thinking of creating a family.

Don't miss it this Sunday on RTE 1 at 10.40am!
Other useful links:
Fostering
http://www.fosteringfirstireland.ie/useful_links.php
http://www.citizensinformationboard.ie/
Adoption
http://www.adoptionireland.com/
http://www.pact.ie/v2/
IVF
http://www.sims.ie/
http://www.clanehospital.ie/intro.htm
http://www.irishhealth.com/article.html?level=4&con=528
http://www.jojingles.ie/dublinsw/aboutus.htm
http://www.isaacs.ie/