Sunday 14th November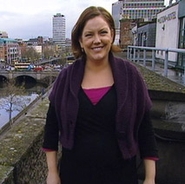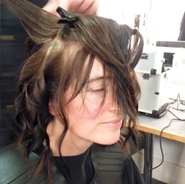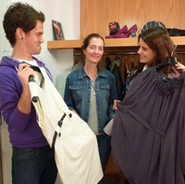 Back on your screens this Sunday 14th November at 12:05pm on RTÉ1!!
Hands On, the programme for the Deaf and Hard of Hearing communities in Ireland, will return to your television screens on Sunday 14th November, 12.05pm on RTÉ1. It will be repeated the following Saturday (20th November) at 09.30am, check your TV listings for any changes.
Produced by Mind the Gap films, the 15th series of Hands On promises to be entertaining, enthralling, explorative and educative.
This week we meet three brave volunteers, nominated by Deaf family and friends to take on the ISL challenge; can they transform themselves from novices to proficient ISL users in the space of 14 weeks?! We'll follow their progress throughout the series.
This series we bring you a new strand, Hands On: Rewind, where we return to some of Hands On's most popular and controversial items, for example we'll tackle the Irish Government about promises they made about Irish Sign Language recognition and follow up our shocking report which highlighted the difficulties experienced by Deaf people trying to contact the emergency services. We'll return to these topics and discover what progress has been made since these issues were last highlighted by Hands On.
This week on Hands On:Rewind we return to the landmark legal case which saw Deaf woman Joan Clarke, challenge the decision to exclude her from Jury Service on the grounds of her Deafness. We explore the implications of this case on the Irish legal system and ask if the verdict actually made any difference to the campaign for Deaf people to be allowed to serve on a Jury.
One lucky Deaf viewer is given the chance to have a total makeover - but presenters Caroline Worthington and Ronan Dunne must compete to offer them the most stylish look! Will our makeover victim put themselves completely at the mercy of our enthusiastic presenters and come away with a glam new look?
The first episode of a 10 episode series will be broadcast on Sunday 14th November at 12.05pm RTÉ1 so be sure not to miss it!!!
For Irish Sign Language Classes contact;
Irish Deaf Society
E-mail: islclasses@irishdeafsociety.ie
Telephone: 353-1-8601878
Fax: 353-1-8601960
Mobile Phone Number: 086 3807033
Screen Directors Guild of Ireland

Hair By Ronan Farrell
12 Kilashee Street,
Co Longford
Tel: 043 41861
Text: 0877722948
Email: ronanfarrell882004@yahoo.co.uk

Nails & Make Up
Karin Stewart
Text: 087 224 6689
Email: curlykarin22@gmail.com
Clothes by:
Sisley
www.sisley.com
Pamela Scott
www.pamelascott.ie