This Week - Sunday 14th January 2007.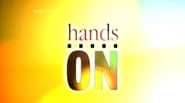 Happy New Year from everyone at Hands On! This week Sean helps Sarah Jane and Caroline make a New Year resolution to reduce, reuse and recycle! The Irish Deaf Ladies Futsal team bring us their video diary from the European Futsal Championships in Russia; and Rachel and Henry Pollard tell Eddie about Ireland's first school for the Deaf - The Claremont Institute, the history of which is chronicled in Rachel's new book, 'The Avenue'. Senan is here with the first Deaf News of 2007 and Molly & Mr. Milk visit the land of I. Stay tuned for a great show!
Environment
Sarah Jane and Caroline had a hectic party schedule over the festive season and their sitting room looks like a bottle bank! In the first of a series on the environment, Sean tells them how they can reduce, reuse and recycle their rubbish, saving money and the planet all at the same time! What a great New Year resolution! Tune in to see how you too can make a difference, and check out the websites below for some useful hints and tips!
Futsal The Irish Deaf Ladies Futsal team were the first Irish Futsal team, Deaf or hearing, to compete in a European Championship, when they travelled to Russia in November. Lynn Cullen and the team show us around Moscow in their video diary and take us through the highs and lows of their time in Russia.
The Avenue
In 1816, The Claremont Institute became the first school for the Deaf to be established in Ireland. For the first time, an extensive history of this school has been documented in a book titled 'The Avenue' by Deaf author Rachel Pollard. Eddie Redmond meets Rachel and her husband Henry - a former Claremont pupil - to find out more about the little-known school, some of it's most interesting pupils, and the man responsible for it's foundation, Dr. Charles Orpen.
News with Senan
Pupils at the famous Donaldson's school for the Deaf in Edinburgh will be the stars of a new fly-on-the-wall documentary for BBC. Camera crews will spend 18 months following pupils as they prepare for a move from the school's historic home to a new purpose-built facility. The BBC show will provide a glimpse of what life is like for a Deaf person in a hearing world and their use of sign language. As well as the professional filming the students will produce a video diary showing their perspective of what it's like to live with the TV cameras. Filming will start later this month and is expected to continue until the new school is fully occupied late next year.
http://news.scotsman.com/scotland.cfm?id=1532532006
Belfast Telegraph columnist Bob McCullough has won a special award for his journalistic contribution to the Deaf community over the past 25 years. Bob received the Centenary Award for his Belfast Telegraph column Deaf Talkabout during an event to celebrate 100 years of Deaf Heritage in Belfast's Wilton House - Northern Ireland's main Deaf cultural and community centre. Wilton House is the administrative base for a group of Deaf organisations. Almost 400 members of Ulster's Deaf community joined the celebrations in Belfast City Hall. Later this year a Blue plaque commemorating Francis Maginn will be unveiled - this will be the first blue plaque honouring a Deaf person in Northern Ireland.
http://www.belfasttelegraph.co.uk/news/story.jsp?story=716565
Babel, a major Hollywood blockbuster, with Brad Pitt and Cate Blanchett has just been released. One character is a Japanese Deaf teenager. The hearing actor spent months learning sign and how to portray a Deaf person as the director originally wanted a Deaf actor. The theme of the movie is communication.
http://www.paramountvantage.com/babel/
A second film, Becoming Jane, is a biographic portrait of Jane Austen in which Irish actor Philip Culhane plays Jane's Deaf brother. Filmed in Ireland, it is due for release in March.
http://www.imdb.com/title/tt0416508/
Molly and Mr. Milk. (Letter I)
Molly & Mr. Milk visit the land of I, where they have ice-cream with an Indian!
CONTACTS
Environment
An Inconvenient Truth
www.climatecrisis.net/
Dublinwaste.ie
www.dublinwaste.ie/
ENFO - Information on the Environment
www.enfo.ie/
Oxigen - recycling
www.oxigen.ie/
Race Against Waste
www.raceagainstwaste.com
www.raceagainstwaste.com/take_action/at_home/composting/
Rehab Recycle
www.rehab.ie/gandon/recycle.aspx
Repak
www.repak.ie/
www.repak.ie/bring_banks.html
Futsal
Irish Deaf Sports Association
www.irishdeafsports.com/news.htm#futsal_russia
40 Lower Drumcondra Road,
Drumcondra,
Dublin 9
Email: info@irishdeafsports.com
Fax: 01 8500499
Mobile(Secretary): 0879512232
The Avenue
Stockists of 'The Avenue' by Rachel Pollard:
Denzille Press
denzillepress@yahoo.ie
Email: denzillepress@yahoo.ie
SMS: +353 86 3983590
Fax: +353 1 661 4456
Dubray Books,
Blackrock, Bray, Dun Laoghaire, Rathmines, Stillorgan.
Irish Deaf.com
www.irishdeaf.com
1st floor,
386 North Circular Road,
Dublin 7
Kerry Deaf Resource Centre
www.kdrc.com
4 Gas Terrace,
Tralee,
Co. Kerry
Rachels' Interview was filmed at Dr. Charles Orpen's former residence:
11 North Great George's Street,
Dublin 1.
News
Donaldsons College for the Deaf
West Coates,
Edinburgh,
Midlothian.
EH12 5JJ
Tel: 0131 337 9911
Text: 0131 337 9911
Fax: 0131 337 1654

Belfast Telegraph
www.belfasttelegraph.co.uk/
124-144 Royal Avenue
Belfast BT1 1EB
Northern Ireland
Email: writeback@belfasttelegraph.co.uk
Tel: 028 90 264000