This Week - 13 December 2009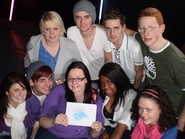 Youth Discussion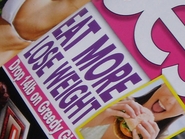 Body Image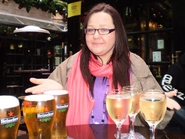 Alcohol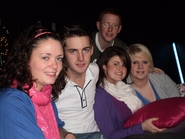 Carmel, Emmet, Vincent, Gemma and Brigid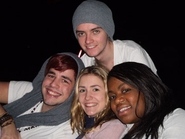 John, Robert, Nora and Lydia
This week on Hands On! 12:55pm, Sunday, 13th December, RTÉ One.
What is it like to be a youth in Ireland? Sex, drugs, alcohol, bullying, sexual identity, body image, education.... these are all factors that affect the lives of youths growing up today. We asked a group of Deaf youths from 17-21 to share their experiences and opinions on everything from STIs and binge drinking, to peer pressure, finding your sexual identity, and accessing third level education.
They talk honestly and openly about drinking habits, experimenting with drugs, sex, body confidence, feeling pressured by peers and the media to look and act a certain way, as well as finding sexual identity and being bullied.
Margaret Acton of Barnardos' Teen Help programme has some advice about maintaining a healthy body image and what to do if you feel you're being bullied. We also talk to David Carroll of BeLonG To, an organisation for LGBT youths, about being comfortable with sexual identity, and about what support services are there to help. Niamh Hayes, from the Association for Higher Education Access & Disability (AHEAD) explains that third level education is very accessible to young people with disabilities right now, and encourages all young Deaf people to take advantage of the opportunities and the supports available.
Don't miss it!
Hands On would like to thank:
Budda Bag
Website: www.buddabag.com
Address: Jervis House, New Millennium Walkway, Dublin 1
Phone: +353 (0)1 8734 245
Email: dublin@buddabag.com
Litech Ltd. (Lighting Suppliers)
Website: www.litech.ie
Daniel Murphy
Address: 8 Pembroke Road, Ballsbridge, Dublin 4, Ireland.
Tel: 00353 1 660 3755
Fax: 00353 1 851 1287
Mobile: 00353 87 257 3748
Email: sales@litech.ie