This Week - 13th April 2008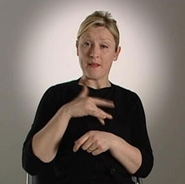 Amanda Coogan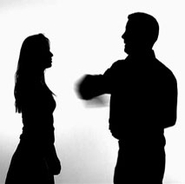 Domestic Violence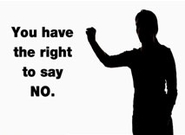 You have the right to say no
Click here to watch this programme and previous episodes...
Short Film Competition
Don't forget to click here for details on how to enter our Short Film Competition...
Tune in this Sunday RTÉ One at 10:45 for Hands On. This week we look at the very serious area of Domestic Violence and Rape. Shockingly, 1 in 5 Irish women have experienced Domestic Violence and the Dublin Rape Crisis Centre received almost 37,000 calls in 2006. "Amy" (false name), a Deaf woman who was a victim of rape nine years ago, tells us her harrowing story. This week, we also bring you a report from the midlands where the Irish Deaf Karting Club are training hard for the Euro Nations Deaf Karting Championships. We also have News with Senan and the grand finale of this series of Molly & Mr. Milk.
Domestic Violence and Rape
Every day women - and men - all over the country, Deaf, hearing, from different backgrounds, classes and cultures, are going through awful experiences of Domestic Violence and Rape. But sometimes it can be difficult to know when these things are happening to you, and who you can turn to for help.
Rape or sexual assault is when a person is forced to participate in any sexual act without his or her consent. The force involved may take the form of threats, coercion or physical overpowering, sometimes with added violence. Rapists can be strangers, someone you know, a family member or even a spouse - rape is always wrong, it's against the law, and it is never your fault.
It can be easy to feel alone and isolated when this happens to you, even though many people have experienced it. One Deaf woman, we'll call her Amy, went through this experience nine years ago. She wanted to tell her story but did not wish to appear on camera. Interpreter Amanda Coogan relays her disturbing story.
The Dublin Rape Crisis Centre can help men and women who have been raped, or are victims of sexual assault, sexual harassment or child abuse, no matter where in Ireland you live. They are now offering a text service so that Deaf men and women can contact them.
Dublin Rape Crisis Centre can be contacted at:
Text No: 086 8238443
Email: rcc@indigo.ie
Fax No: 01 661 0873
Hours: 8am - 7pm Mon - Fri
Freephone helpline (24hrs Mon - Sun) 1 800 778 888
All the services provided by the DRCC are confidential and any interpreter that is used for an appointment MUST also abide by a strict code of confidentiality. Remember, you do not need to go through this alone. If you are forced to participate in any sexual act against your will by anyone, that is rape. You were never 'asking for it', it is not your fault.
Any kind of violence or assault is horrifying, but there is something even worse about experiencing this in your own home. If you are afraid of someone close to you, someone who shares your home or your bed, then you are among the one in five Irish women who have experienced domestic violence. Just because it happens to a lot of women, does not mean it's ok, but you can get help and you can make it stop.
Domestic Violence does not only mean physical violence, like being punched or kicked. Sexual abuse, mental abuse and financial abuse are all part of domestic violence and can be as frightening as physical abuse.
Women's Aid is an organisation that helps women experiencing domestic violence. They have a text no and an email address, and can provide interpreters to help access their services. If you want to leave an abusive relationship they can help you to find a refuge for you and your children and if you want to press charges they will accompany you to court. They'll also give you financial advice if financial worries are one of the reasons you think you should stay with your partner. If you just want someone to talk to they can provide a one to one support appointment, giving you advice & support through an interpreter, they'll never tell you what to do.
Womens Aid can be contacted at:
Text: 087-9597980 10am to 10pm 7 days per week
Fax - 01-8684721 Monday to Friday 9am to 5pm
Email helpline@womensaid.ie Monday to Friday 9am to 5pm
National Freephone Helpline 1800 341 900 (10am to 10pm 7 days per week)
While the services of the DRCC and Women's Aid can be accessed through interpreters, you may wish meet another ISL user in confidence.
Frankie Berry is a qualified counsellor and can be contacted at:
Text: 0876471058
Fax: 018600284
Email: frankie@ncdp.ie
Annie Byrne, In the programme it is mentioned that Annie Byrne is practicing as a counsellor. Annie is actually not taking appointments at the moment, we will let you know as soon as she is again.
The Irish Deaf Womens Group produced an information DVD about domestic violence and sexual assault. You can get a copy through the IDS or from the Irish Deaf Womens Group who can be contacted at:
30 Blessington St
Dublin 7
Text: 086 1719570
Email: irishdeafwomen@gmail.com
Euro Nations Karting
Caroline McGrotty goes to visit the Irish Deaf Karting Club in Longford. They are gearing up for the 2008 Euro Nations Deaf Karting Championships taking place for the first time in Ireland later this month. She meets Mark McLaughlin, Lucy Dunn and Nicholas O'Halloran who tell us all about the preparations and what's so good about Karting!
News with Senan
In Northern Ireland Deaf people and Deaf organisations are contributing to a draft Strategy that calls for the inclusion of British Sign Language and Irish Sign Language on the National Curriculum in schools and also that parents of newly diagnosed deaf babies should be given the option to learn sign language. The Strategy focuses on all aspects of life and this was the first opportunity that Deaf people who use ISL or BSL were able to contribute to a major piece of consultation.
When the Strategy is completed, it will then be sent to every Minister in the Northern Ireland Assembly, who must put it into practice within their departments. How ironic that the status and use of ISL is being raised and hopefully implemented in Northern Ireland when here in the South we are still waiting for our language to be legally recognised.
Deaf Academics
Ireland is hosting an International Deaf Conference this summer. The 4th Deaf Academics Conference will be held at Trinity College Dublin in June. The Keynote Speakers are Joe Murray, a well known Deaf American who sits on the Board of the World Federation of the Deaf and Dr. Laurene Simms of Gallaudet University. Academics and Researchers from 11 countries will attend the 3 day conference.
Competition
We have 2 tickets to give away for the captioned performance and 2 for the Sign Language Interpreted Performance of "The Seafarer" at the Abbey Theatre.
The story is about a brother who has returned to Dublin on Christmas Eve to look after his older brother who has recently gone blind. The play is written by Conor McPherson and directed by Jimmy Fay and makes it's Irish debut at the Abbey Theatre. The captioned performance is on Saturday 17 May at 2.30pm and the Sign Language Interpreted performance is on Monday 26 May at 8pm. To win tickets to either performance, all you have to do is text to 0861736131 or email handson@mindthegapfilms.com the answer to this question:
"Who is the director of The Seafarer?"
Don't forget to include your name and age. If you are the winner, Hands On will text you to let you know!
Molly & Mr Milk
This week we bring you the grand final of Molly and Mr Milk. Will the finally get the letters back from the Moon? Enjoy!