This Week - Sunday 13th March 2005. 10.05 am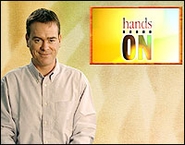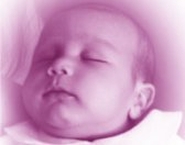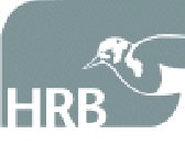 Message from Hands On
We would like to let viewers know that the last programme in the series will not be shown on 27 March due to Mass for Easter Sunday. The final will now be on 3 April
The Best of Hands On will begin on Sunday 17 April and will continue every fortnight until Sunday 26th June. Don't forget to tune in!
This Week
This week we have a fantastic programme for you. Michelle Goodwin meets baby massage instructor Mary Kenny. Margaret Donovan tells us about her life in her video Diary and we have an important piece on the Physical and Sensory Database.
News with Senan
In the UK two new guides to technical sign language have been compiled for science and engineering students. The sites are: www.sciencesigns.ac.uk and www.engineeringsigns.ac.uk
Remember our story about Jeff Mc Whinney's videophones? Well his company has now signed a contract with the NHS to provide BSL interpreting services using the videophones.
Did you know that BSL has regional dialects? Over the coming months researchers at Bristol University's Centre for Deaf Studies will compile the first survey of BSL variation.
Here in Ireland a profoundly Deaf north Dublin man who sexually assaulted his niece was given a three-year suspended sentence. The judge said there was a "very serious breach of trust" in the case but he took into account that the defendant would be particularly vulnerable in prison and could suffer exceptionally from bullying.
And finally last month the National Cochlear Implant Programme at Beaumont hospital advertised for a teacher of the Deaf and gave a phone number but no fax or minicom number. Hands On contacted the Equality Authority, which has now directed that the post be re-advertised to include contact information for Deaf people.

Baby Massage
Michelle Goodwin meets massage therapist and baby massage instructor Mary Kenny along with mother Mary Nolan and her baby daughter Sophie Rose to find out how baby massage can help parents and family members bond with a young child.
For more information on massage classes check out Contacts below.
Video Diary - Margaret Donovan
St Mary's teacher Margaret Donovan lets us into her life with a look at her week. She tells us what it was like returning to St Mary¹s to teach after being a pupil there and introduces us to her fiancee.

Physical and Sensory Database
Kevin G Mulqueen meets with representatives from the Health Board, the IDS and the NAD to find out what the Physical and Sensory Database is and how it can benefit the Deaf community.
Molly and Mr Milk - G
Molly & Mr Milk pay another visit to the land of G. They meet a giraffe and a gorilla. To win a T-shirt this week all you have to do is draw a picture of a giraffe and send it to Hands On, 6 Wilton Place, Dublin 2.
CONTACTS
Mary Kenny - Massage Therapist & Baby Massage Instructor.
Member of the International Association of Baby Massage.
TEL O87 9641246. EMAIL mary_kenny22@hotmail.com
Classes available in Tuam & Knocknacarra.
Individual Lessons available.
Mary is studying level 2 in ISL
For classes nation-wide contact 087 7557536.
THE INTERNATIONAL ASSOCIATION OF BABY MASSAGE
www.iaim.net
Stephen¹s Hall Hotel
email: stephens@premgroup.com
St Mary's School
St. Mary's School for Deaf Girls, Cabra, Dublin 7. (01) 8385359
National Physical and Sensory Disability Database
Email: hrb@hrb.ie
link: http://www.hrb.ie/view_categories.php?cat_id=49=e38b32a73f43cf626cef57a1df0debf2
Irish Deaf Society
www.irishdeafsociety.ie
Health Reserach Board
www.hrb.ie
National Association for Deaf People
www.nadp.ie/