Hands On! 12 Jan 2014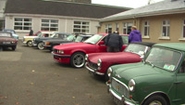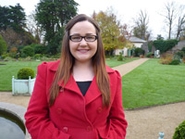 For an ISL version of this information, check www.youtube.com/user/HandsOn3
This week on Hands On, a group of Deaf men share their love of Classic Cars. Hands On follows them as they show off their restored motors and take them to a Classic Car show.

Caroline McGrotty will be providng some facts about one of the most contentious issues in Irish life: abortion. And a Deaf woman who chose to terminate her pregnancy shares her story.

And finally, Eddie Redmond returns with another Take 5 Debate. This week, Grace Nealon, Carmel Duggan, Micheál Kelleher and Sarah Moore argue over whether Irish should be taught in Deaf schools.
Tune in Saturday January 11th at 12.35pm
OR

Catch the repeat on Sunday January 12th at 10.50am.
All on RTÉ One.

Hands On would like to thank:
Irish Deaf-Vintage - www.facebook.com/irish.deafvintage
The Gerard Murphy Memorial Run - www.facebook.com/gerardmurphy.memorial
Johnnie Fox's Pub - www.jfp.ie
HSE Crisis Pregnancy Programme - www.crisispregnancy.ie
One Family Clinic - onefamily.ie
Doctors For Choice - doctorsforchoiceireland.com
ProLife Campaign - prolifecampaign.ie
The Exchequer Bar - theexchequer.ie
Smock Alley Theatre - smockalley.com