Hands On! - 13 Jan 2013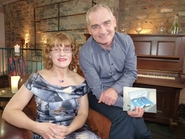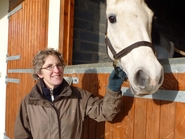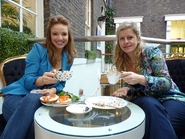 Hands On, Saturday, 12th January, 12:30pm - RTÉ One
Click here to watch this week's promo.
This week on Hands On, one viewer finds out how to breathe new life into an old outfit without breaking the bank. With the help of ribbon and trimming boutique A Rubanesque and tailor Larry Coogan, we show you a recession friendly way to update your wardrobe for the New Year. If you want to look fabulous for less, this is a programme you don't want to miss.
We also meet three Deaf people with a passion for sport. We catch up with Cathy Mc Cormack to find out more about the world of Golf. We meet Jane Todd from Wicklow, a dedicated show jumper who has competed at the RDS Dublin Horse Show and we talk to Matthew Sykes from Belfast who tells us what it's like to be the world's only Deaf Slalom Canoeist!
And it wouldn't be Hands On without 'Take 5'. This week Eddie meets Deaf-Blind pianist Orla O'Sullivan from Cork who has been teaching music for over 20 years.
Don't forget, Hands On is now on at the new time of 12:30pm this Saturday on RTÉ One. You can also catch it again on Sunday at 10:40am.
Keep in touch with us on our Facebook page https://www.facebook.com/#!/HandsOnDeafTV and on Twitter @HandsOnTV
Hands On would like to thank:
Powerscourt Centre: http://www.powerscourtcentre.ie/
Powerscourt Estate: http://www.powerscourt.ie/
Delgany Golf Club: http://www.delganygolfclub.com/
O'Callaghan Alexander Hotel: http://www.alexanderhotel.ie/
A Rubanesque: http://www.powerscourtcentre.ie/weddings/a-rubanesque/
Ormond Wine Bar: https://www.facebook.com/pages/The-Ormond-Wine-Bar/181985853298