Hands On! 1 Feb 2014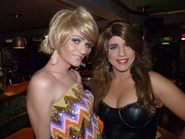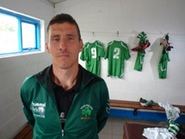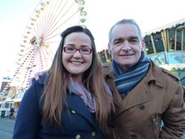 For an ISL version of this information click: http://y2u.be/lkwGYTGJALI

Hands On has come to the end of another series!

In this last programme we take a look back at some of the highlights of this series including Caroline's report about Ireland's participation at the 2013 Deaflympics; Robert Young and John Charles Connolly's transformation into their fabulous drag personas Michelle Ryan and Kimmy Dash; the super Deaf women gearing up to swim the English Channel and our shocking report about Diabetes.

We also have a brand new item - a video diary from a group of Deaf and hearing people who travelled to Ethiopia where they've been fundraising to help build a new school for the Deaf. To support their cause visit: www.facebook.com/ethiopiadeafprojectambo

Tune in Saturday February 1st at 12:30
OR
Catch the repeat on Sunday February 2nd at 10:35
All on RTÉ One.


Hands On would like to thank:
Funderland - www. funderland.com
Roly's Bistro - www. rolysbistro.ie
For more information about Diabetes, visit:
www.diabetes.ie
and for tips on how to keep fit and healthy try these links:
http://www.nutritionandhealth.ie
http://www.getirelandactive.ie?
http://www.hsph.harvard.edu/nutritionsource/?

To donate to the Deaf women swimming the Channel, use this link: http://www.idonate.ie/fundraiser/11157_irish-deaf-channel-swimmers-2014-fundraising-page.html