This Week - 10 January 2010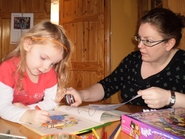 CODAs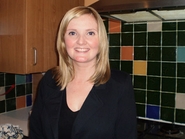 Mary Stringer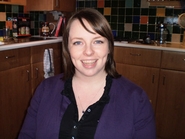 Lisa Dunne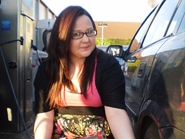 Money saving tips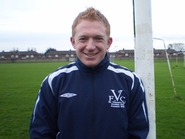 Robert Archer
This week on Hands On! 12:45pm, Sunday, 10th January, RTÉ One.
Happy New Year and welcome back to Hands On! This week we find out what's in store for the newly reformed St Vincent's Deaf Football Club, two hearing adults tell us what it's like growing up in a Deaf household, and we've got some handy tips for saving money in the new year!
In 2004, with the number of players at an all-time low, St. Vincent's Football Club was forced to disband after over sixty years of activity, however, not willing to let their long and rich history come to an end, some new players have reformed the club and, after four years, they're back in action for the 2009/2010 season. We talk to new player Robert Archer about how important the club is for the community and for the future of Deaf sport, why it was reformed and about what they hope to achieve in the coming season, and Con Lynch and Geoffrey McCormack, both former players for the club, talk about how the club has evolved since its early days and share some memories of past glory days.
This week we're also talking about what it's like to be a hearing child of Deaf parents. We interview two women, Mary Stringer and Lisa Dunne, about their experiences growing up and find out what influence it had on their lives, both as adults and as children. They share their opinions on children interpreting for their parents at a young age and talk about the unusual power balance this creates between parent and child. They talk about their own affiliations with the Deaf community, and share both positive and negative sides of growing up in a Deaf environment.
We know that the beginning of a new year is usually a time for tightening belts after Christmas festivities, and, this year, in the midst of a recession, we're even more eager to save some pennies. So, to give you a helping hand, this week's programme offers some advice on how to reduce your electricity and heating bills, as well as handy tips on how to increase your car's lifespan and get the most out of every mile.
Don't miss it!
For an extra helping hand, here are some places you can find useful money saving tips and special offers on anything from groceries to healthcare, travel, and entertainment.
- www.consumerconnect.ie and the National Consumer Agency's Consumer Value section
- www.thriftypages.ie
- www.uchoose.ie
- www.itsyourmoney.ie
- www.pigsback.com
- www.sei.ie. Sustainable Energy Ireland. SEI's Power of One programme has plenty of tips on how to save energy, lower bills, and compare costs.
- www.esb.ie The site has a useful energy efficiency section which also has an appliance calculator to help you assess how much money you spend on each appliance.
- www.onesmallstep.ie - Transport and travel
- www.goireland.com - Travel and accommodation in Ireland
- www.cheapeats.ie - A useful place to find special offers in supermarkets and at restaurants.
- www.smartshopper.ie
---------------------------------------
Contact information:
St.Vincent's Deaf Football Club
40 Lower Drumcondra Road,
Dublin 9.
Email: stvincentsdfc@gmail.com
Website: www.stvincentsdfc.com
Hands On would like to thank Topaz for their co-operation with this programme.