Hands On! - 9 Dec 2013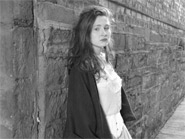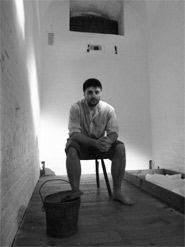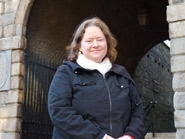 Hands On, 9th December at 12.15pm on RTÉ One
Click here to watch this weeks promo.....
The voices and lives of the Irish Deaf community are largely missing from our history books. The main source of our knowledge about Deaf people in the past, comes from records gathered by the Deaf Schools. These records are invaluable but we know very little about Deaf people outside the context of the Deaf schools.
On this week's programme, Amateur genealogist Cormac has unearthed stories about Deaf people in the past using old prison records. Our presenter Sean finds out more while Alvean regales us with some of these stories.
Along the way we hear about some interesting characters and get an insight into what life was like for a Deaf person in the Irish Prison System at that time. We also experience life in a workhouse and the challenges that a Deaf person faced when in court.
Tune in to hear the true stories about the lives of prostitutes, a boy who was in and out of prison from the age of just 13 and much much more. You don't want to miss it!
Hands On would like to thank:

www.findmypast.ie
Dublin Castle www.dublincastle.ie
National Library of Ireland www.nli.ie
The National Archives www.nationalarchives.ie
Kilmainham Gaol www.heritageireland.ie/en/dublin/kilmainhamgaol
Smock Alley Theatre www.smockalley.com/theatre
Pearse Street Library: http://www.dublincity.ie/RecreationandCulture/libraries/FindALibrary/pages/pearse_street_library.aspx