This Week - 9th December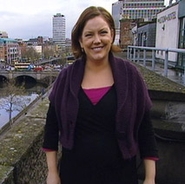 Julianne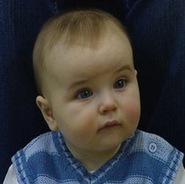 Baby Sign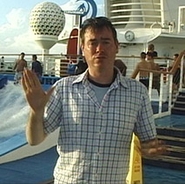 Deaf Freedom Cruise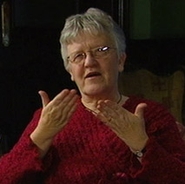 Maura Buckley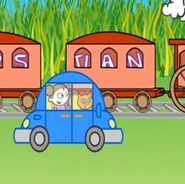 Molly & Mr Milk
Click here to watch the show...

Tune in this Sunday for a great show! Julianne brings us a report on the new phenomenon that is Baby Sign. Senan brings back a video diary from the Deaf Freedom Cruise and Teresa meets an inspirational Deaf woman, Maura Buckley. We also have news with Senan and a great new Molly & Mr. Milk!
Baby Sign
Julianne goes along to a baby sign class provided by "Simply Signing", a new service set up by Lorna McCormack. The aim of the classes is to provide Baby Sign to any parent who believes ISL will improve their child's development, whether that be hearing parents with deaf children, hearing parents with hearing children, Deaf parents with hearing children or parents with children who have special needs.
She also meets Deirdre Byrne Dunne, an expert on language acquisition and Kevin Stanley from the Irish Deaf Society to discuss the increasing popularity of Baby Sign classes for hearing parents and their hearing children. What is their opinion about the fact that, despite baby sign being widely recognised as an excellent tool to increase language acquisition and cognitive development, parents with Deaf children are still being discouraged from signing with them?
Deaf Freedom Cruise
Senan brings us his video diary from the Deaf Freedom Cruise last October. Nearly 4,000 Deaf people from all over the world boarded the biggest ship in the world for an exciting Caribbean cruise. We meet some of the Irish holiday makers to find out how they got on.
Chatting With Teresa
This week Teresa meets and extremely accomplished and fascinating Deaf woman, Maura Buckley. She was the first Deaf woman to become a qualified teacher and taught for 32 years, even becoming the first Deaf vice principal at St. Marys School for Deaf Girls. She tells Teresa where she gets her drive and motivation from and how important her family is in helping her achieve her goals.
News
Ireland Hosts the 4th International Conference for Deaf Academics and Researchers
The 4th International Conference for Deaf Academics and Researchers will take place at Trinity college in June 2008. The theme of the conference will be "The Role of Deaf Academics in the Pursuit of Social Justice".
John Bosco Conama, the conference coordinator says "The conference acknowledges the World Federation of the Deaf's assertion that the position of Deaf communities across the world is far from the ideal one that Deaf academics and researchers strive for. The conference will explore the roles of Deaf academics within academia and how they can support or promote Deaf communities pursuing social justice."
"Supporting Deaf People" Online Conference
For the past 4 years, Judith Mole, a hearing woman, has organized online conferences via the internet. These conferences give an international platform for people to exchange information and share in debates on Deaf Education. This year the Supporting Deaf People 2008 conference will focus on Deaf Education and Educational Interpreting and takes place online between the 6th and 9th of February.
Over the years, participants have come from nearly 30 different countries on 5 continents. Presentations are welcome in English and Sign Language.
Register for the conference before Dec 15th to receive a discount. For more details see the Hands On website.
Molly & Mr Milk
We have a great new Molly and Mr. Milk, who continue their search for the letters stolen by the moon! This week they have a terrible crash! Be sure to watch to find out how to win a great Molly & Mr Milk jigsaw at the end of the cartoon.
Don't miss it this Sunday at 10.45am on RTÉ One!
Links
handson-tv.bebo.com/
Hands On Aertel page 359
Simply Signing
www.simplysigning.ie/
Baby Signs Inc
www.babysigns.com
Deaf Freedom Cruise
www.passagesdeaftravel.com
Online Conference, Supporting Deaf People 2008
www.online-conference.net
Smyth's Toys, Jervis Street
www.toys.ie
Liffey Voyage
www.liffeyvoyage.ie
Central Hotel
www.centralhoteldublin.com
Trinity College Dublin
www.tcd.ie