This week - 9th November 2008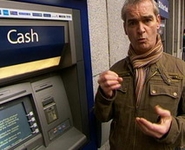 Recession: Eddie Redmond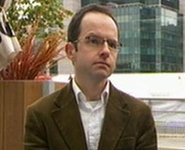 Recession: John Cradden
John Smith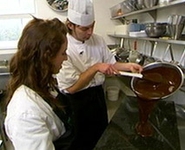 Dream Job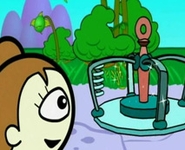 Molly
Click here to watch this and previous episodes...
A brand new series of Hands On is back this Sunday 9th November at 10.40am on RTÉ One and offers promising topics every Sunday!! There will be two types of programme, the magazine programme one week, the feature programme the following week. The magazine programme covers different stories and reports, along with kids' favorite, Molly and Mr. Milk! Seven feature programmes across the series will look at topics such as access to the emergency services and Adoption, Fostering & IVF in more depth.
Our 1st feature will be shown on Nov 16th with presenters from Sign of the Times and Hands On getting involved in the special programme celebrating 20 years of Irish Deaf TV, including some unforgettable clips from the last 20 years! Not to be missed!
On this week's Hands On magazine programme, Eddie Redmond takes a look at current economic climate and the recent budget to see what implications it has for Ireland and for you. We meet loveable Deaf BSL comedian, John Smith who made a rare Irish performance during Signing week, Sarah Jane goes to St Mary's School to announce the first lucky student to get the chance to do her dream job for the day. Returning favorites are the News with Senan Dunne and kids cartoon Molly and Mr. Milk. Enjoy!
Our Economy: Recession
We find ourselves in one of the most difficult and uncertain times for our economy and, with Ireland in recession, facing challenging times ahead.
Eddie takes a look at what's happening with the Irish economy and how it will affect you and me.

On October 14th, our budget was brought forward by 9 weeks in order for the government to restore stability in our economy. We discuss some of the major changes announced. Deaf Journalist & Economist, John Cradden has some answers to what's happening with the downturn in our economy and the financial regulator tells us whether our money is safe in the bank and has some advice on how to get more information on looking after your money.
www.itsyourmoney.ie
www.budget.gov.ie
http://www.elywinebar.ie/
John Smith
As part of the Irish Deaf Society's Signing Week, many went to see John Smith, a Deaf BSL comedian, in Dundrum's Mill Theatre. We see how comedy works in BSL and how his acts resonate with Irish Deaf audiences. His superhero cape posture shouting "Deaf power" made an impact on the Irish Deaf audience.
We also get chatting to Smith, about who and what inspired him to take up stand up comedy?
http://www.beautifulbsl.co.uk/
http://www.milltheatre.com/
Dream Job
What type of job do you dream about? Some children know from a young age what they want to be when they grow up and others are still trying to figure out for themselves. The first step is to follow those dreams and this is what one lucky girl at St Mary's did! The first of four Deaf students who will be given a chance to do her dream job for a day, Sarah Jane interrupts class in St Mary's to announce the winner!
www.lorge.ie/
www.fabfoodtrails.com/
www.dit.ie/
News with Senan Dunne
World Deaf Football Championships
The 1st Deaf World Football Championships took place in sunny Patras, Greece in July 2008, which saw our Republic of Ireland team getting to the quarterfinals. Unfortunately for us France won in extra time! But Mark Sinclair set a new impressive goal record for the team! Well Done!
www.wdfc2008.gr/
www.irishdeafsports.net/index.php
ISL Sign Awareness Week
The Irish Deaf Society hosted another successful Signing week in September, to promote awareness about ISL and the Deaf community. Many events took place such as ISL Pride March, ISL Karaoke, Table quiz, Deaf skills Exhibition, visits to St.Joseph's home for Adult Deaf, ISL class tasters and many more. But Sign Week wasn't just celebrated in Dublin as Monaghan had their Deaf Culture Awareness, same for Athy; Kildare hosted an ISL exhibition within their community.
http://www.irishdeafsociety.ie/
email: monghandeafgroup@gmail.com
http://www.signsoflifeexhibition.com/
Molly and Mr. Milk
Molly and Mr. Milk take a magical trip to the land of Spring this week with Shauna Hathaway and Phillip Power!
Draw us a picture of a Spring day and you could win €50 to spend on toys and a Molly and Mr. Milk Jigsaw.
Send your picture with your name, address and age to:
Hands On, 6 Wilton Place, Dublin 2