Hands On! - Sunday 8 Dec 2013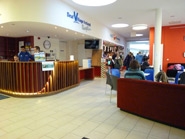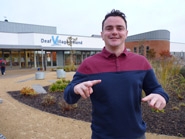 It's been over a year now since Deaf Village Ireland opened its doors, so Sean Herlihy decided to take a visit and see how things are going.

Hands On follows him as he checks in with the different organisations who have found a home at DVI, and a few who haven't.

There are plenty of positives to be found at this world first development, but there are a few teething problems as well. Sen takes a look at some of those and asks what the future may bring for DVI.

Tune in Saturday December 7th at the later time of 12.40pm
OR

Catch the repeat on Sunday December 8th at 10.45am.
All on RTÉ One.
Hands On would like to thank:
Deaf Village Ireland www.deafvillageireland.ie
Inspire Fitness www.ifcc.ie
St. Josephs School for Deaf Boys
Irish Deaf Society www.irishdeafsociety.ie
Deaf Heritage Centre
Irish Deaf Womens Group www.deafwomen.ie
Dublin Theatre of the Deaf
Dublin Deaf Scouts www.dublindeafscout.com
Greenbow www.greenbowdeaf.com