This Week - 8 March 2009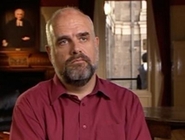 John Bosco Conama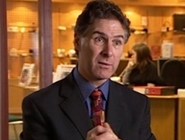 Niall Keane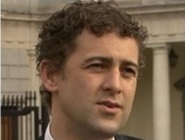 Senator Mark Daly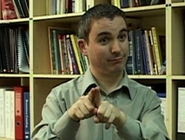 Kevin Mulqueen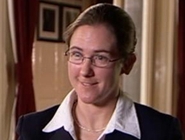 Cathy McCormack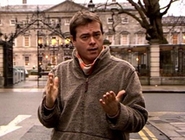 Senan
Don't miss Hands On this Sunday, when we ask why the Irish Government have yet to recognise Irish Sign Language as an official language of this country..
Every year, at the ISL Pride March, the Irish Deaf Community takes to the streets of Dublin to declare that ISL is a language in its own right and the Government should declare it the 3rd official language of Ireland like over 45 other countries internationally have given legal recognition to their own native sign languages.
John Bosco Conama explains why ISL should be recognised as an official language and how it would change people's view of the Deaf community. Cathy Mc Cormack, ISL campaigner believes that recognition of ISL is a basic human right for Irish Deaf people and wants to see a referendum being held so the Constitution can be amended to allow ISL be declared as an official language along with English and Irish.
The Irish Deaf Society say they have been campaigning for ISL recognition for the past 20 years, we meet board member Kevin G. Mulqueen who explains what they have been doing to date and what response they've been getting from the Irish Government..
Speaking of which, remember last year before the General Election, the Green Party said on "Hands On" that if elected they would make sure that ISL was recognized. We ask Senator Dan Boyle from the Green Party if they plan to make good on this promise.
We also look at the proposed ISL Bill, a Private Members Bill which Fianna Fáil Senator Mark Daly proposes to put to the Senate. If passed, the Bill will allow for the legal recognition of ISL but it still won't have recognition in the Constitution. Is the Bill all it's cracked up to be? We also ask Irish Times Political Correspondent Michael O'Regan how likely it is that the Bill will be passed.
John Carberry from the RNID tells us how they campaigned and successfully got ISL and BSL officially recognized in Northern Ireland. Senan asks if, by affording the Northern Ireland Deaf community the right to communicate in their own language and not the South, are the Government in breach of the Good Friday agreement?
If you feel passionate about getting ISL recognized, why not visit the Irish Deaf Society (www.Deaf.ie) and Kerry Deaf Resource Centre Websites (www.kerrydeaf.com) where you can download a letter to send to your local TD and the Taoiseach asking them to recognize ISL?
Make sure to tune in this Sunday's at 10.40am on RTÉ One.
Useful links:
Deaf Organisations
www.irishdeafsociety.ie
www.deafhear.ie (formerly National Association for Deaf people)
http://www.rnid.org.uk/
http://bda.org.uk/
Government
www.oireachtas.ie
www.fiannafail.ie
www.greenparty.ie
Websites links:
Private Members Bills passed between 2002-2007
New Zealand
New Zealand Sign Language Bill was passed on 6th of April 2006.
UK
http://www.queens-theatre.co.uk/access/bslrecognition.htm
RNID Welcomes Recognition of British Sign Language

Other useful links
http://www.isaacs.ie/isaacs-dublin-hotel/home.aspx
www.tcd.ie/slscs/cds
http://www.education.ie/