This Week - 7 December 2008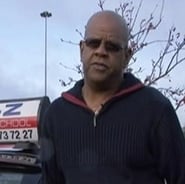 Tony Sutherland - Driving Instructor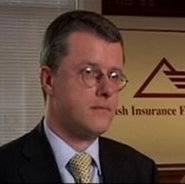 IIF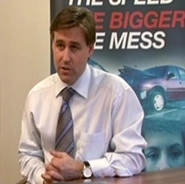 RSA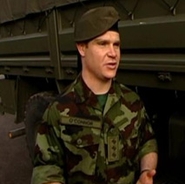 Corporal Pat O Connor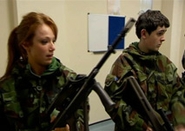 Sarah Jane and Simon
Click here to watch this and previous episodes...
We have a great show for you this week! We give another lucky student a chance to do their dream job for the day! Do Deaf people pay higher premiums for their car insurance? We put this theory to the test. Senan's got all the news from the Deaf community and Molly and Mr Milk are here!
Car Insurance
Can Deaf people drive? Or are they a greater risk than hearing drivers? We called 7 insurance companies to see if there would be any difference in a car insurance quote for a Deaf or Hearing driver- are we being charged more? Tune in to see the result.
We contact and Irish Insurance Federation (IIF) to find out why some insurers insist on a medical report before they will insure a Deaf person and find out why it's important for Deaf people to disclose their deafness when applying for car insurance. We also talk to the Road Safety Authority (RSA), who are responsible for Driver Licensing, to find out why Deaf people applying for driving licences must go through a medical exam before they can be considered fit to drive? We also why any Deaf person should have the code 02 stamped on their driving license to state that wearing hearing aids makes them a better driver? And what proof do they have that these measures are necessary? We also speak to a driving instructor for Deaf people, Tony Sutherland on his experience and comparison in teaching both Deaf and Hearing.

http://www.rsa.ie/
http://www.iif.ie/
Dream Job
This week we give another lucky student a chance to do their dream job for the day and it's Simon Mc Dougal from St. Jospeh's school! Get ready for this action packed item as we see Simon marching into the army! He tells us why he wants to join the army and what fascinates him about it. We get to see him challenge our presenter Sarah Jane during military training! Simon asks corporal Pat O Connor what's day to day life is like in the army and why Deaf people are excluded from joining. I wonder if army-life will meet Simon's expectations?
http://www.military.ie/
News with Senan
Caredoc
Recently we have been highlighting the issues that Deaf people have contacting the emergency services. Caredoc are now providing an SMS service for the Deaf community in Waterford, Wexford, Carlow, Kilkenny, South Tipperary and South Wicklow, so that Deaf people can contact their doctor during evenings, weekends and holidays. Contact your local Deafhear office to register:
www.deafhear.ie
Seanie Flaherty (Rest in Peace)
Last month an inquest was held into the death of a Deaf man from Galway, Seanie Flaherty, age 60. The Deaf man was brought to University Hospital Galway by HSE organised taxi where he was treated for a fractured arm last February. However, no transport was arranged to bring Seanie back to Clifden, 50 miles away. The hospital claim that when they asked Mr Flaherty if he was alright for a lift home he replied that he was. CCTV footage shows Mr Flaherty wandering the hospital for over 1 hour after his treatment before beginning to walk home. After walking for 4 miles, Mr Flaherty was hit by a car and killed instantly. The jury recommended that the HSE improve its transport policy for people with disabilities, but the question remains, if Mr Flaherty had been provided with an ISL interpreter, would this communication breakdown have happened? http://www.irishtimes.com/newspaper/ireland/2008/1108/1225925567765.html
News Extra:
For the first time in history in Nepal, and in Asia, a Deaf man was elected to be a member of parliament, for a two year period. Mr. Raghav Bir Joshi was a former President of the Nepal National Federation of the Deaf and Hard of Hearing (NFDH). He was one of five people selected by the Nepal Communist Party to represent them in Parliament.
Molly and Mr. Milk
Molly and Mr. Milk take a magical trip to the land of Wind this week with Shauna Hathaway and Phillip Power!
Draw us a picture of a Windy day and you could win €50 to spend on toys and a Molly and Mr. Milk Jigsaw.
Send your picture with your name, address and age to:
Hands On, 6 Wilton Place, Dublin 2