Sunday 7th November 2004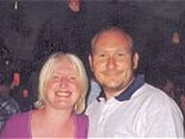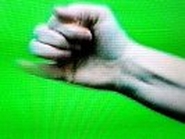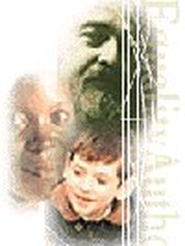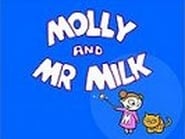 This week on Hands On we talk about sex health and education, Deaforward looks into what discrimination is and what you can do about it, Alvean meets people on the street and you have to figure out what they¹re saying. And finally , Molly and Mr. Milk have a brand new adventure.

News with Senan
In South Africa, Deaf Olympic swimmer Terence Parkin has set up a swimming academy for children who are Deaf and Hard of Hearing.
http://www.themercury.co.za/index.php?fSectionId=283=2253651
Remember our blood donor piece last week? Well a Deaf English couple were stunned when they were turned down as blood donors. Nurses were unsure the couple could understand the medical questionnaire.
http://www.thisiswiltshire.co.uk/wiltshire/amesbury/news/AMES_NEWS8.html
The BDA has launched a new website promoting BSL courses. The site will provide support and training for Deaf BSL Teachers and Assessors. This e-learning project approach means anyone anywhere can improve their skills.
The Fullbright Commission is inviting applications for the Deaf Studies Scholarship at Gallaudet University. The Washington D.C. based college is the only liberal arts college in the world to cater exclusively for deaf undergraduates. The closing date for applications is Friday 12th November at five pm.
Further information, including the Terms and Conditions for awards, is available on the Commission¹s website www.fulbright.ie or from admin@fulbright.ie or tel 01-6607670.
St Joseph¹s School for Deaf Boys is having its open day on the 12th and 13th November from 10.30 - 3.30. For further information, contact St. Joseph¹s School for Deaf Boys.
The 9th Deaf/Sign Language Film and Television Festival opens on 26th November in Wolverhampton.
www.britishdeafassociation.org.uk/film/
Sex Health and Awareness
Following the recently published study by The Crisis Pregnancy Agency on sex and contraception in Ireland, Alvean Jones meets Sharon Foley, the director of the CPA, to find out more. Alvean then talks to Niall Beehan of the Irish Family Planning Association to find out what services they provide. Finally, We meet a mother who talks about what she feels her children should know.
Soap Box
In this weeks Soap Box, Kevin G Mulqueen from the Dublin Theatre of the Deaf gets your attention and pleads for new members to come along on Monday nights and give it a try. Come along, get involved!
Dicrimination
Julianne meets Niall Crowley of the Equality Authority who explains the Equal Status Act and the Employment Equality Act and tells us what you can do if you feel you have been discriminated or harrased at work.
Molly and Mr Milk - H
Molly and Mr. Milk travel to the Land of H and meet some new friends. To win a T-shirt this week all you have to do is draw a picture of a horse and send it to Hands On, 22A Fortescue Lane, Rathmines, Dublin 6.
CONTACTS
Crisis Pregnancy Agency
Address: CPA, 4th Floor, 89 - 94 Capel Street, Dublin 1
Phone: +353 1 814 6292
Fax: +353 1 814 6282
Email: info@crisispregnancy.ie
Website: www.crisispregnancy.ie
Irish Family Planning Association
Address: IFPA, Solomons House, 42A Pearse Street, Dublin 2.
Phone: +353 1 474 0944
Fax: +353 1 474 0945
E-mail: post@ifpa.ie
Website: www.ifpa.ie
Equality Authority,
Address: Clonmel St, Dublin 2.
Tel: +353 1 4173333
Fax: +353 1 4173366
Lo-Call Number: 1890 245545
Text Phone: (01) 4173385
Email address: info@equality.ie
Website: www.equality.ie
Deaforward
Address: Irish Deaf Society, 30 Blessington St, Dublin 7
SMS: 086 384 7023
Tel/SMS: (01) 860 1987
Fax: (01) 860 1986
Email: info@deaforward.ie
Website: www.deaforward.ie
Dublin Theatre of the Deaf
C/O Geraldine Fitzgerald
Address: 40 Lower Drumcondra Road, Dublin 9.
Tel: (01) 830 0522
Fax: (01) 860 0231
St. Josephs School
Address: Navan road, Dublin 7
Tel: (01) 838 0058
Fax: (01) 838 0230