Sunday 5th December 2004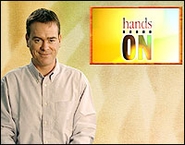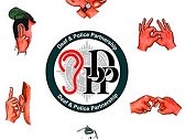 This week we hear from Eoin Nolan, one of the athletes going to the Deaflympics in January. We travel to Belfast to talk to Chief Superintendent Edward Graham of the Police Service in Northern Ireland and find out about the initiatives that are being put into action in Northern Ireland. Sean also meets Shane Gilchrist O¹hEorpa of the Green party who is going forward for the Belfast City Council Elections next year.

News with Senan
BT are helping the British Deaflympic team keep in touch with fans while in Melbourne. The team will be able to send news and photos direct to www.ukdeafsport.org.uk
http://www.net4nowt.com/isp_news/news_article.asp?News_ID=2455
An American school for the Deaf have had to rethink plans for a new building after finding out that a local communications tower would interfere with the cochlear implants worn by the students.
http://www.enquirer.com/editions/2004/10/22/loc_neighbors22.html
American fast food chain ŒJack in the Box¹ violated the Americans with Disabilities Act when it refused a 17-year-old boy a job because he was Deaf.
http://www.chron.com/cs/CDA/ssistory.mpl/business/2891292
Finally in Ireland, with the support of the National Lottery, the Irish Deaf Youth Association has re-launched its Website complete with ISL explanation of the IDYA¹s work. find it at www.irishdeafyouth.com
The IDYA also started its own blog page www.idyablog.com giving anyone the chance to make comments.

Shane Gilchrist O'hEorpa
Sean speaks with Green Party candidate Shane Gilchrist O'hEorpa and Co-Leader Lindsay Whitcroft about the forthcoming Belfast City Council elections and finds out what Shane feels he can do as a councillor in Belfast.
Deaflympics - Swimmers
Following up on our Football piece in the last programme Michelle Goodwin meets Eoin Nolan who is taking part in nine different events in Melbourne including three different relays. She also talks to Donal Desmond, Assistant Treasurer of the IDSA and Waterpolo Director to find out how they are getting on with funding issues.

Police Service Northern Ireland
Sean Herlihy meets Edward Graham of the PSNI and talk to him about the initiatives they are taking in consultation with the British Deaf Association to make the PSNI increasingly accessible to the Deaf community.

Molly and Mr Milk - I
Molly and Mr. Milk travel to the Land of E and meet some new friends. To win a T-shirt this week all you have to do is draw a picture of an Elephant and send it to Hands On, 22A Fortescue Lane, Rathmines, Dublin 6.

CONTACTS
The Green Party in Northern Ireland
Address: The Green Party, 537 Antrim Road, Belfast, BT15 3BU
Tel. (028) 90 77 6731
email vote@greens-in.org
Web: http://www.greens-in.org/HomePage

Belfast City Council
Web: http://www.belfastcity.gov.uk/
Olympic Council of Ireland
http://www.olympicsport.ie/

Melbourne 2005 Deaflympics
http://www.2005deaflympics.com/

Irish Deaf Sports Association
Address: 40 Lower Drumcondra Road, Drumcondra, Dublin 9
Fax IDSA OFFICE +353 1 8500499
Fax IDSA Secretary (home) +353 1 2444459
Mobile: Secretary +353 876669994
Email: info@irishdeafsports.com
Web: http://www.irishdeafsports.com/about.htm

The Irish Sports Council
Address: Top Floor, Block A, Westend Office Pk, Blanchardstown, Dublin 15.
Fax: (01) 8608880
Tel: +353 1 8608800
Email: info@irishsportscouncil.ie
Web: http://www.irishsportscouncil.ie/home.asp

Police Service Northern Ireland
Web: http://www.psni.police.uk/