This Week - 5 April 2009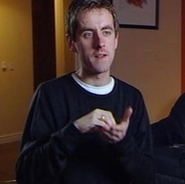 Nicholas O'Halloran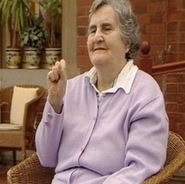 Kathleen O'Connor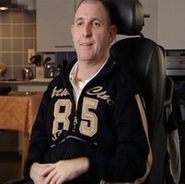 Cathal McDonagh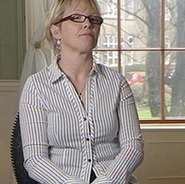 Betty Barry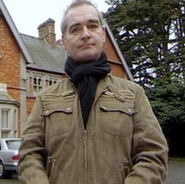 Eddie
The Deaf community has spent many years trying to distance themselves from being categorised as a disability group or as having a medical condition. But what about people who are part of the Deaf community and who also have a disability or medical condition? We meet 4 very different people who are "Deaf with..." to find out where they fit in.
Cystic Fibrosis (CF)
Ireland has the highest incidence of CF in the world. CF is a genetic disease, which damages the respiratory, and digestive system and currently has no cure.
1 in 19 Irish people in carry the recessive gene. If two people carrying the gene have a child, that child has a one in four chance of having Cystic Fibrosis.
We meet Nicholas O Halloran, a 22-year-old Deaf man from Cork who tells us how having CF has impacted his life and shows us his daily routine of treating CF to reduce the progress of the disease. He also explains how important his friends are in motivating him to get out and enjoy himself!
The Cystic Fibrosis Association of Ireland (CFAI) is a registered charity with 1500 members and provides advice, support, care services to patients and their families. www.cfireland.ie
Usher Syndrome
Usher Syndrome (US) is an inherited disorder that usually begins with deafness or hearing loss at birth or shortly after and progression of vision loss due to Retinitis Pigmentosa (RP), a disease of the retina which hinders pictures to the brain, causes night blindness, and loss of peripheral vision. It is the leading cause of Deafblindness in Ireland.
Kathleen O Connor is 75 years old and from Kerry, She tells us how she felt when she first found out she had Usher Syndrome. She tells us her many tales of her life as a wild child travelling and meeting other people with Usher's. As her eyesight worsens over the years she became determine to maintain her independence by shopping, catching up current affairs through Braille and adapting to a new way of communication with people and her brother using "communicator"- a BSL hand touching communication method.
http://www.retinainternational.org/index.php?menuid=38
www.deafblind.org.uk
http://www.nidcd.nih.gov/health/hearing/usher.asp
Cerebral Palsy
Cerebral Palsy (CP) is a medical condition that affects control of the muscles. (Cerebral referring to the head, palsy referring to problematic control of the muscles or joints in the body.) Due to an injury to the brain, the sufferer is unable to use some of the muscles in their body in the normal way and may not be able to walk, talk, eat or play in the manner as other people can.
It is caused by an injury to the brain before, during, or shortly after birth and while there is no cure, some symptoms worsen with age.
Cathal Mc Donagh, a Deaf father from Dublin tells us about life with CP and how this caused difficulty during his schooldays. He fondly remembers partaking the Paralympics and swimming in various competitions around the world.
Enable Ireland, formerly known as CP Ireland provides free services for 3500 children and adults in 14 regional locations.
www.enableireland.ie
Diabetes
Diabetes affects people from all walks of life- from young to old and is now considered to be at epidemic proportions. Diabetes is a chronic disease that occurs when the pancreas does not produce enough of the hormone, insulin, to keep blood sugar levels at a healthy balance. If blood sugar levels become dangerously high, this can lead to serious damage to the nerves and blood vessels leading to blindness, nerve damage, kidney failure, heart disease and stroke. Diabetes can be controlled with a healthy diet or with insulin injections.
Ireland is estimated to have over 200,000 people with diabetes and is increasing in large part due to obesity in Ireland - and becoming frighteningly common in children.
Betty Barry hails from Longford, and suffers from Type 1 diabetes. Betty talks about having to be constantly conscious of her diet and having her blood sugar testing kit and insulin with her at all times. She explains how she didn't take the disease seriously enough before she met her husband and explains the resulting damage to her nerves.
http://www.diabetesireland.ie
www.irishhealth.com/article.html
Don't miss it this Sunday at 10.40am on RTÉ One