Hands On! - 5 Feb 2012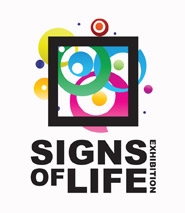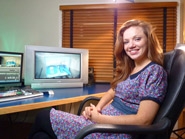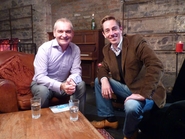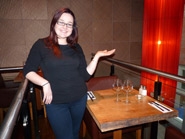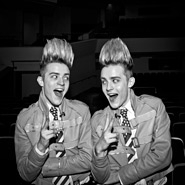 Hands On Best Of Series 16
Sunday 5th February at 12:15 on RTÉ One
Watch this week's promo here......
It's hard to believe that we've come to the end of Series 16! We hope that you enjoyed watching it as much as we enjoyed making it! Before we go we have a great final show to watch this Sunday!
Signs of Life: Celebrity ISL Photograph Exhibition
To celebrate their 30th Anniversary, the Irish Deaf Society invited 26 Irish celebrities including Jedward, Westlife, Andrea Corr, Sinead Desmond and Kenny Egan to use Irish Sign Language for the "Signs of Life" photography exhibition. The exhibition of stunning photographs, taken by Deaf photographer Johnny Corcoran, has been travelling around the country, raising awareness that Irish Sign Language is a real language used by Deaf people all over Ireland!
Best Bits!
Sarah Jane picks out a selection of the "Best Bits" of this series of Hands On. From information about 3rd level access supports to using interpreters in the delivery room; from scuba diving in the Red Sea to turning a Dublin restaurant Deaf for a Day; and from interviews with Ryan Tubridy to Ramon Woolfe, it really was a fascinating and exciting series.
Bloopers!
Last but not least, our presenters might always look professional, but sometimes even they get it wrong! Sarah Jane shows us some of the funniest behind-the-scenes bloopers from throughout the series.
We would like to thank all of our viewers for tuning in. We always appreciate getting feedback so please let us know what you thought! You can email handson@mindthegapfilms.com to tell us what you liked or didn't like, and what you might like to see in future programmes.
Until next time, keep in touch via our facebook page https://www.facebook.com/HandsOnDeafTV and twitter: @handsontv. See you next time!!
Want to know more?
Signs of Life exhibition: www.signsoflife.ie

Irish Deaf Society: www.irishdeafsociety.ie

Johnny Corcoran, Deaf photographer: www.johnnycorcoran.ie

Deaf Support at 3rd Level: www.ds3.ie

Association for Higher Education Access & Disability: www.ahead.ie

Deaf Scuba Diving: www.allaboutdiving.net

Buy Signmark Music & Videos: http://itunes.apple.com/ie/artist/signmark/id327267157

Hands On would like to thank the following for inviting us to film there this series:

Cactus Jacks: http://cactusjacks.ie/

The Ormond Wine Bar, 6 Ormond Quay Upper
Dandelion: www.welovedandelion.com