This Week - Sunday 4th December 2005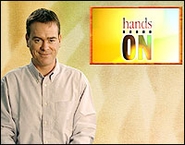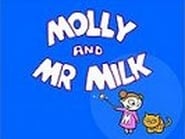 This week Eddie Redmond meets Steve Cammillare and his family. Steve was deafened in a car crash five years ago and he and his family talk about the impact this had on their lives. All the dieters have their final weigh-in before Christmas - we even caught up with the ones who tried to dodge the scales! Teresa Lynch meets reflexologist, Mary Regan, and Senan brings us all the news from the Deaf World. For our younger viewers, we also have a brand new Molly and Mr. Milk!
News with Senan
A new device allows Deaf to feel music
200 years after Beethoven pounded his piano in an attempt to 'hear' his music when he became deafened, a new device is helping Deaf people to "hear" music through vibration. In England, a Brunel University graduate is working on a prototype of the device, which allows rhythms and notes to be felt through finger pads, attached to a "Vibrato" speaker.
http://www.brunel.ac.uk/news/pressoffice/pressreleases/cdata/october/vibrato/
The Japanese ban on Deaf drivers is under review
Japan does not allow Deaf people to obtain driver's licenses. Japanese Law requires drivers to be able to hear a 90-decibel sound from 10 meters away. But the Japanese Deaf association points out that in the United States, Britain, Germany, France and Australia it is believed that 80 to 90 percent of information required for driving is obtained visually and there is no bar on Deaf people driving. The issue will be decided by year-end.
http://mdn.mainichi-msn.co.jp/national/news/20051102p2a00m0na023000c.html
Here at home our own presenter, Seán Herlihy, has won an award:
Congratulations to Seán Herlihy, Vice-Chairperson of the Irish Deaf Youth Association who has been honoured by the City Of Dublin Youth Service Board for his voluntary service for the IDYA. Sean is president of the Irish-UK camps and was a founder of the successful EU Youth exchanges held this summer with a Latvian Youth Organization.
City of Dublin Youth Service Board website
http://www.cdvec.ie/cdysb.htm
Irish Deaf Youth Association website
http://www.irishdeafyouth.com/
And finally we have a competition, those nice people at Warner Brothers have given us a fabulous Polar Express picnic hamper and some copies of the DVD which as just been released.
Where does the Polar Express take the children?
Text your answer to 086 173 6131 or Email your answer to handson@mindthegapfilms.com
The correct answers will be randomly picked and the winners announced on the show. Good Luck!
Steve Cammillare
Eddie Redmond goes to Arklow to meet Steve Cammillare and his family. Steve tells us how losing his hearing at 44 has changed both his and his family's lives. He and his wife, Sarah, talk about the initial struggle to cope with Steve's hearing loss, and their plans for the future - Steve is studying to be an ISL tutor and Sarah hopes to become a sign language interpreter.
Health and Fitness
Sarah Jane Moloney catches up with the dieters for their final weigh-in before Christmas and asks them how the plan is working for them. And the girls who don't turn up for the weigh-in get a surprise visit from Hands On!
Teresa's Column
This week, Teresa meets reflexologist, Mary Regan. Mary tells Teresa about her lifelong dream to work in medicine and her dissapointment at being told she could never be a nurse because she is Deaf. She describes her five year struggle with anorexia and how she overcame her battle with the eating disorder. Mary also talks about her work with the Deaf Blind in St. Joseph's home, working with the IDS and the award she recently received from Deaforward.
Molly and Mr. Milk. (Letter T)
Molly and Mr. Milk, Hands On's animated series for children, is back with a brand new adventure as they continue their travels in letter land. This week Molly and Mr. Milk travel to the land of T where Molly and Mr. Milk meet lots of toys and Molly rides an unusual train!
CONTACTS
Information about anorexia
http://www.irishhealth.com/?level=4&con=318
Deaforward website
http://www.deaforward.ie/
Irish Deaf Society website
http://www.deaf.ie/
Warner Brothers
www.warnerbros.com
Jackie Skelly
www.jackieskellyfitness.com
Farmleigh
www.farmleigh.ie
Farmleigh,
Castleknock,
Dublin 15
Tel: 01 8155900
Email: farmleighinfo@opw.ie