Best of Hands On - 3 May 2009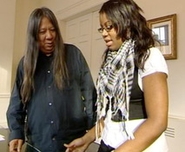 John Rocha and Lydia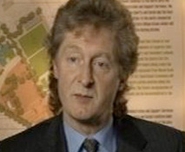 Liam O'Dwyer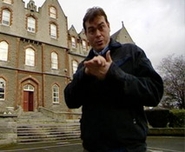 Senan Dunne
Its May Bank Holiday, a time to sit back and watch the third Best of Hands On! You'll get another chance to see loveable Deaf BSL comedian John Smith who made a rare Irish performance during Signing week last September. Senan looks at what exactly is happening with the plans for the future Deaf Village, with an update. In our final Dream Job item, one lucky student from St. Mary's dream comes true when she gets a chance to work with internationally renowned fashion designer John Rocha! Stick around for Molly & Mr Milk at the end of the programme.
Dream Job
Excited schoolgirl Lydia Mendes couldn't contain herself when she met Sarah Jane before her Dream Job day, dying to find out who the mystery guest is who's going to tell her everything she needs to know to be a fashion designer! She gets a lot more than she bargained for when SJ reveals it's none other than one of her own fashion heroes John Rocha!
After she calms down - slightly! - Lydia meets the staff at his design studio who show her all the textiles/materials used to make a John Rocha original. She even gets to show her own designs to the man himself, who gives her some advice on how to display her collection and how to achieve her dream. Make way for our future Deaf designer!

www.johnrocha.ie
Deaf Village
As the Drumcondra Deaf Club is in set to be demolished to make way for the new metro, the Catholic Institute for Deaf People, CIDP have proposed something new and radically different.a Deaf community village. Liam O'Dwyer, CEO of CIDP announces the final plan on Hands On stating that the village, to be built on St. Josephs Grounds in Cabra, will house St Mary's and St Joseph's schools amalgamated with residential accommodation and St. Josephs House for adult Deaf and Deafblind, a lifelong educational centre, sports and social facilities including the long waited sports hall, brand new swimming pool, cafeteria and much more. They have also invited a number of Deaf organisations such as IDS, IDSA, IDYA, DeafHear and SLIS to base themselves in the Deaf Village.
We ask members of the Deaf Community and Deaf organisations how they feel about the proposed Village. While some view it as a great opportunity for Deaf people young and old to mix, meaning Deaf youth having access to Deaf role models, others such as Greenbow, the LGBT organisation, explain their concerns that the Village may have a Catholic ethos that would clash with the views of their organisation. Concerns about the ghettoisation of the Deaf Community are raised as are worries about the proposed sale of land in Cabra and the preservation of Deaf history. Finally, IDS chairperson Carmel Grehan explains why the IDS and their members have concerns about moving to the new Deaf Village, but proposes that they retain their Blessington Street building while starting a small office at the Deaf Village. The Deaf Village proposes lots of interesting questions and opposing views but is undoubtedly one of the most significant moves in the Deaf community in may years. Don't miss another chance to see this important prog.

www.cidp.ie
www.deaf.ie
www.greenbowdeaf.com
http://irishdeafwomengroup.weebly.com/index.html
John Smith
As part of the Irish Deaf Society's Signing Week, many went to see John Smith, a Deaf BSL comedian, in Dundrum's Mill Theatre. We see how comedy works in BSL and how his acts resonate with Irish Deaf audiences. His superhero cape posture shouting "Deaf power" made an impact on the Irish Deaf audience.
We also get chatting to Smith, about who and what inspired him to take up stand up comedy?

http://www.beautifulbsl.co.uk/
http://www.milltheatre.com/
Molly & Mr Milk
To win a jigsaw this week send us your drawings of a Train.
Send your pictures to: Hands On, 6 Wilton Place, Dublin 2.