This week - 2 December 2007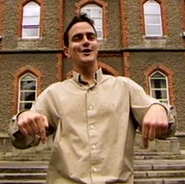 Sean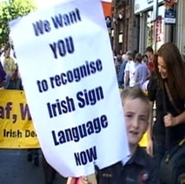 ISL Parade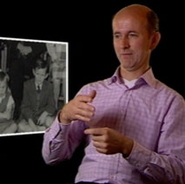 Fergus Dunne
Click here to watch the show...
Tune in this Sunday for the first of our two part special on the history of Irish Sign Language presented by Sean Herlihy with some interesting quick facts from Senan Dunne.
In this programme we track the development of Irish Sign Language from its origins up to the introduction of oralism - a method that banned the use of sign language in the Deaf schools. Through interviews with historian Rachel Pollard we see the role the first Deaf school, Claremont, played in the development of the language. We also learn that, uniquely to Ireland, gender division in the Deaf schools led to the language developing in such a way that Male and Female signs were, and to a certain extent still are, radically different. Stan Foran tells us how the "Blue Book" attempted to unify both languages.
From interviews with John Bosco Conama, Carmel Grehan, Marian Moloney and Fergus Dunne, we find out the huge impact Oralism had on the language and that for a time there were fears it could mean an end for ISL. Past pupils explain how the schools were divided into oral and signing classes and tell us about the attitude that existed towards "Deaf and Dumb" pupils, who were largely hidden from the other pupils.
Don't miss it this Sunday at 10.45am on RTÉ One!
The Second part of this programme will be in two weeks on the 16th of December.
Links

Irish Deaf Society (IDS)
www.irishdeafsociety.ie
Centre for Deaf Studies
http://www.tcd.ie/Deaf_Studies/
St. Mary's School for Deaf Girls
www.stmarysdeafgirls.ie
St Joseph's School for Deaf Boys
http://www.stjosephsboys.ie/
St Joseph's Deaf Heritage Centre
Email: deafheritagecentre@eircom.net
Navan Road,
Cabra
Dublin 7
Dublin Deaf Association (Deaf Club)
40 Drumcondra Road Lower,
Dublin 9
Tel: 01 830 0522
Fax: 01 860 0231.
Gallaudet University
www.gallaudet.edu/
Trinity College Dublin
www.tcd.ie