Hands On! 16 Nov 2013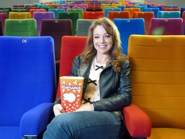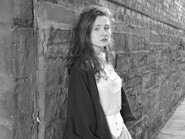 Hands on Returns Saturday November 16th
Hands On is back on your screens for its 18th series!
Programme 1 takes a look at this year's Deaflympics, how Ireland fared and what the future holds for Deaf sports.
Caroline McGrotty visits the Football and Badminton teams who represented Ireland in Bulgaria; following them in their preparations before the Deaflympics and catching up with them on their return. Featuring interviews with Football Coach Jamie Wilson, Assistant Manager Geoffrey Foy, Captain Darren Dunne, midfielder Seán Young, Badminton Director Ivan Gryzlov and badminton players Shane Keogh, Johnny Corcoran and Aidan Connor.
While the teams did Ireland proud, Hands On wonders why this is the first year since 1981 that Team Ireland came home from the Deaflympics without a medal? Paul Ryder of Deaf Sports Ireland explains the challenges facing Irish Deaf sport. We ask Nora Duggan and Deaflympic veteran Dee Byrne-Dunne if they feel the glory days of Irish Deaf swimming are over for good and if enough is being done to develop female Deaf athletes.
Be sure to tune in at 12.30pm, Saturday November 16th on RTÉ One, or you can catch the repeat at 10.30am, Sunday November 17th on RTÉ One. The programme will also be made available on the RTÉ Player and at www.youtube.com/user/HandsOn3
Produced with thanks to:
AUL Complex, Clonshaugh - aul.ie
Baldoyle Badminton Centre - leinsterbadminton.com
National Aquatic Centre - nationalaquaticentre.ie