Hands On! - 1 Dec 2013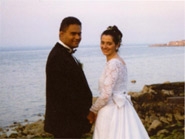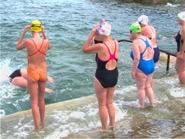 We all like a few sweets every now and again. But for people with diabetes, dipping into the desserts tray can be risky, and even those who don't have diabetes, too much sugar might mean they develop the disease. We talk to Betty Barry and Maurice Nolan about their experience with diabetes.
Exercise is also always a good idea, and there's a group of Deaf women who are getting plenty of it! We meet the women who are planning on swimming the English channel to raise funds for the Irish Deaf Women's Group.
And Eddie Redmond meets Milton Reedy, a New Zealand martial artist who found love in Ireland!

Hands On would like to thank:
Fallon & Byrne - www.fallonandbyrne.com
Tesco, Merrion Centre
Meaghers Pharmacy - www.meagherspharmacy.ie
Hubert Nolan
The Ilac Centre - www.ilac.ie
Glenalbyn Swimming Club
Sandycove Bathers Association
Dn Laoighaire - Rathdown County Council
The Liquor Rooms - www.theliquorrooms.com