This week - 1st June 2008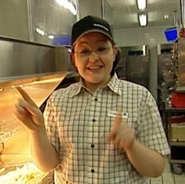 Caroline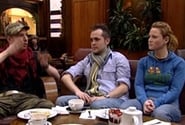 Click here to watch this and previous episodes...
Tune in this Sunday for the last Best of Hands On this series! And it's a great one to finish up on. There's a new version of Chatting with Teresa where Eddie takes the driving seat and a second chance to see the report on the Disability Allowance and last Summer the Irish Deaf Football Team did us proud by bringing home a bronze medal from the European Deaf Football Championships in Portugal, Sarah Jane and Caroline went along to support them and bought back a Video Diary. We also have a great Molly & Mr. Milk!
Disability Allowance
Caroline McGrotty looks at the Disability Allowance - why young Deaf people who are still at school are getting it and what they're spending it on! Some feel the Disability Allowance is having a negative impact on young people and may reduce their future career prospects. Caroline poses some questions to her friends - are they worried about their ability to get work in the future? does accepting disability allowing means accepting you're disabled? And what are they doing with €9260 a year!!!
Chatting With Teresa
This week on Chatting with Teresa, Teresa meets...Well she doesn't get a chance to meet anyone! Eddie Redmond jumps in and turns the questions on Teresa. We find out about her busy life, growing up and school, her time spent living in the US and the difference between the Deaf communities here and there and how she came to be one of Hands On's best loved presenters!
European Deaf Football Championships
Last summer we sent our presenters Sarah Jane and Caroline Worthington to Portugal for the European Deaf Football Championships. They returned with a video diary that focuses more on the players legs than on the matches!
That's it for this series of Hands On. We really enjoyed making the programmes this series, and we hope you enjoyed watching them! We'll be back in the Autumn. Have a great summer!