This Week - 1 March 2009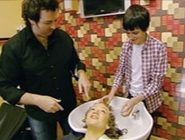 Dream Job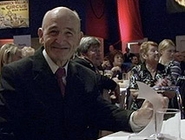 Con with award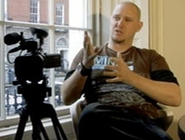 Johnny Corcoran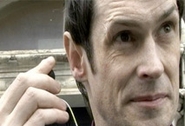 Short film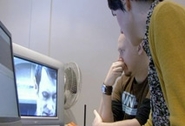 Short film edit
Don't miss this Sunday's programme as we give another lucky student from St. Josephs the chance to do their dream job for the day! Remember last series, Ronan challenged the Deaf community to write a short film script? You'll finally get to see the winner turning their short script into a short film! One Deaf man who is well respected by the Deaf Community finally gets honoured for his hard work and we'll end with regular favourites, Senan's news and, for the kids, Molly and Mr Milk!
Unsung/Super Hero Awards
One of the best loved members of the Deaf Community, Con Lynch, has been recognised at Dublin City Council's Unsung Hero Awards for volunteering his time, energy and skills to Deaf community for the last 40 years! He was nominated four different people, one of whom was interpreter, Bernadette Ferguson, "Fergie" who says it is Con's demeanour and friendly manner that made her nominate him for the award and she explains what she would do to honour him if she won the Euromillions! Other members of the Deaf community also share their knowledge about Con and why he deserves the award and we hear from the man himself about how much receiving the award meant to him.
http://www.dublincity.ie/Press/PressReleases/PressReleases2008/December2008/
Short Film
Last year our presenter Ronan Dunne challenged wannabe Deaf filmmakers to enter our short film competition, now we finally get to see our winner Johnny Corcoran directing his first movie with our Deaf Hands On director and award winning film maker Louis Neethling who gives him some guidance in preparation, shoots, editing, final touches etc. Johnny tells us why he chose the story about a hearing person in Deaf world and talks us through the whole process of making a short film - from preparation, to shoot, to edit. and tells us what the most challenging/enjoyable part of his day of filming was. Before we see the film, Louis gives his feedback on Johnny's directing and his choice of story saying there is room for him to take over his "hot seat" someday!
http://www.johnnycorcoran.ie/testimonials.html
http://www.screenscene.ie/
http://www.louisneethling.co.uk/
Dream Job
Once again we give another lucky student a chance to do their dream job for the day. This week it's Robert Young, who dreams of opening his own hair salon! We go to Longford to meet our very own flamboyant hair salon owner, Ronan Farrell who had once the same dream and succeeded! Ronan gives Robert some great advice as well as demonstrating a few styling tips, and he even manages to sort out presenter, Sarah Jane's, bad hair-day! After all that, Robert tells his "highlight" of the day!
Hair By Ronan
12 Kilashee Street,
Co Longford
Tel: 043 41861
News with
A "very savage" 43% cutback in funds for the Equality Authority (EA) had Niall Crowley, CEO of the EA who was a strong supporter of equal rights for the Deaf community stated that the funds cutback and the decentralising of EA to Tipperary had left him no options but to resign from his position.
http://www.equality.ie/
http://www.irishtimes.com/newspaper/frontpage/2008/1212/1229035603353.html
Deaf Association of Northern Ireland (DANI) has produced a DVD called "Signs of our Times" which is available in BSL, ISL, and subtitles. It shows what life was like for Deaf people during the troubles, before technology and the importance of Deaf sport in Northern Ireland.
http://bda.org.uk/news.php?action=view&news_id=49
Dr Adam Kosa, president for the Hungarian National Association for the Deaf has been put forward as a candidate for 2009 European Parliament elections. Kosa said, "It would be a great honour and privilege to represent the interests not only people with disabilities, but the whole nation as the first Deaf, sign Language user representative in the European parliament."
http://www.eud.eu/news.php?action=view&news_id=59
The school of Nursing and Midwifery at Trinity College are looking into the public health services for women with disabilities during, pregnancy, childbirth and early motherhood. They hope to increase knowledge throughout this study to improve health and maternity for women with disabilities. Contact them to tell them your experiences http://www.tcd.ie/Nursing_Midwifery/research/
http://www.tcd.ie/contacts/
Molly and Mr Milk!
Molly and Mr. Milk begin a special adventure this week when the moon steals all the letters from Molly's book! Our heroes must visit many magical lands to get their stolen letters back. Shauna Hathaway and Philip Power try to steal the letters out of their own books while learning some new signs along the way!
Draw us a picture of a moon and you could win €50 to spend on toys and a Molly and Mr. Milk Jigsaw.
Send your picture with your name, address and age to:
Hands On, 6 Wilton Place, Dublin 2