Hands On!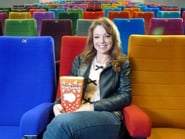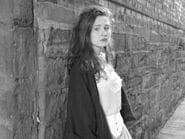 Hands On, Saturday, 26th January, 12:30pm - RTÉ One
Click here to watch this week's promo.
Join us this week for the last programme in the current series - the 'Best of Hands On'! On the programme not only will we be looking back at some of the highlights of this series, we also have some new information about an exciting project happening in the grounds of St Joseph's School, the Life Skills Programme for Deaf adults.
Tune in to revisit all of all your favourite items from this series and of course it wouldn't be Hands On without looking behind the scenes at our presenter fluffs and mistakes! We hope to be back on your screens in the near future but until then, don't forget to stay in touch through our Facebook page https://www.facebook.com/#!/HandsOnDeafTV and on Twitter @HandsOnTV
For more information on the Life Skills Programme you can email lifeskillsprog@yahoo.com The service can also be contacted by text. You can reach Laura on 0872779396 or Susan on 0868428649.
Hands On would like to thank:
Lighthouse Cinema http://www.lighthousecinema.ie/