Hands On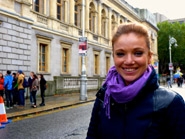 Sarah Jane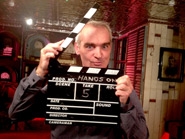 Eddie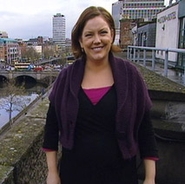 Julianne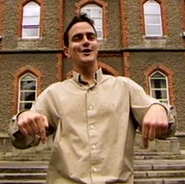 Sean
Viewers outside Ireland can watch the programmes here: www.youtube.com/user/HandsOn3
Hands On is the programme for the Deaf and Hard of Hearing communities in Ireland, presented in Irish Sign Language.
The programme airs every Saturday at 12.30pm with a repeat on Sundays at 10.30am. You can also catch Hands On on the RTÉ Player. Check your TV listings for any changes.
Hands On covers a broad range of issues relevant to the Deaf Community from Education, Health, Current Affairs, Sport, Equality with some investigative reporting.
The programme is produced by a mixed Deaf and hearing team. We have a strong team of presenters in Sarah-Jane Moloney, Eddie Redmond, Caroline McGrotty, Seán Herlihy, Alvean Jones, Julianne Gillen, Elaine Grehan, Ciarán Moloney, Nora Duggan and Wendy Murray. Wendy also serves as a Researcher and Production Assistant on the show.
The show is produced by Anne Heffernan for Mind The Gap Films with Bernadine Carraher as Series Producer.
If you have any ideas for the programme that you think we should be covering let us know. Hands On is your programme and we rely on suggestions and feedback from you, the Deaf community.