Contact Us!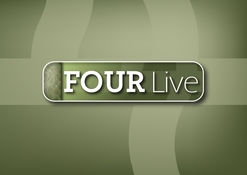 Here at Four Live we are always keen to hear your thoughts and opinions on the programme. You can get in touch with us by phone, text and/or email!
Email us at emails@fourlive.ie
Phone us on lo-call 1850 717 111 (lines are open for the duration of the live afternoon programme only)
Or text FOUR followed by your comment to 53555. From Northern Ireland text FOUR followed by your comment to 87103.

Each text costs 25cent (incl VAT) or 25p. SP Xiam 01 4832010.
Please ask permission from the bill payer before you text.

Not all comments/questions will be aired/published.

By submitting a comment/question you agree to have the contents aired/published by RTÉ.

RTÉ, on its own behalf and the behalf of any contractor, subcontractor, agent or production partner of RTÉ, does not accept any responsibility whatsoever for any technical failure or malfunction or any other problem in any telephone network or line, system, server, provider, or otherwise which may result in any comment/question being lost or not properly registered or recorded.
RTÉ text comment line usage policy rules apply.