This Month
Missing Person: Tina Satchwell

The Gardaí at Midleton Garda Station are appealing for information on the whereabouts of Tina Satchwell (45) who is missing from her home on Grattan Street, Youghal, Co. Cork since Monday 20th March 2017.
Tina was last seen on that morning by her husband, Richard. He made them both breakfast before leaving for Dungarvan around 10.30am, while Tina remained at home. When he returned shortly after 12pm, there was no sign of Tina. Her house keys were on the floor in the hallway near the front door and her mobile phone was in the kitchen. There were two suitcases missing from the house.
Tina has a keen interest in fashion and has two dogs that she often walked on Youghal promenade. She previously lived in Fermoy. Tina's husband, her aunt and cousin appealed on Crimecall for any information on Tina's whereabouts. Her family, the Gardaí and the community in Youghal are extremely concerned for Tina's safety and well being.

There has been no sighting of Tina since Monday 20th March 2017.

DESCRIPTION OF TINA
45 years old
5' 7'' in height
Medium build
Shoulder length blonde hair
Blue eyes

APPEAL POINTS
Have you seen a woman matching Tina's description since 20th March 2017?
If you have any information at all in relation to this case, please get in touch with Gardaí.

Gardaí at Midleton Garda Station are investigating. Telephone 021 4621550

ONLINE CHILD EXPLOITATION

The European Union police agency Europol has launched a new campaign against online sexual coercion and extortion of children called "Say No". Supporting the campaign, Detective Superintendent Declan Daly from the Online Child Exploitation Unit (OCEU) at the Garda National Protective Services Bureau (GNPSB) was in studio to offer advice to parents and children.
The online coercion and extortion of children is a form of digital blackmail, sometimes referred to as 'sextortion', where sexual information or images are used to extort sexual material, sexual favours or money from children. The "Say No" campaign is aimed primarily at children and young people who may be targeted online. The centrepiece of the campaign is a 10-minute video which can be viewed here: http://www.garda.ie

Detective Superintendent Daly offered the following advice:

Protect your online life - use the maximum privacy settings.
Be aware that people online may not be who they claim to be
Keep control online - NEVER share explicit or intimate images with anyone.
If you believe you are a victim of this type of crime, you should do the following:
Don't share any more images
Don't pay anything
Look for help. You are not alone
Preserve the evidence. Don't delete anything.
Stop the communication. Block the person.
Report it to An Garda Síochána.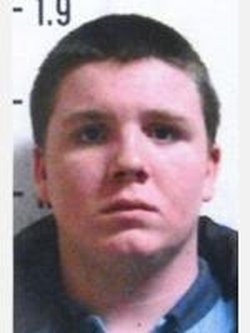 Wanted on Warrant
Gardaí are looking for information on the current whereabouts of 19 year old John Joyce.
He is originally from Shannon but has also lived at addresses in Ennis, Co. Clare and Ballybane, Co. Galway. He is known to frequent Castlebar and Athlone.
DESCRIPTION
6 ft tall
Medium build
Brown hair
Blue eyes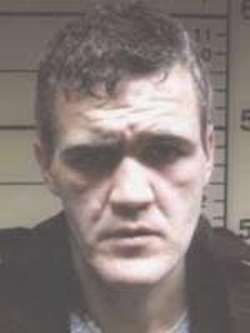 Wanted on Warrant
Gardaí are looking for information on the current whereabouts of 39 year old Martin Ward. He has formally resided in Athy, Co. Kildare and Clondalkin, Dublin 22.
DESCRIPTION
6ft 2'' tall
Slim build
Black hair
Brown eyes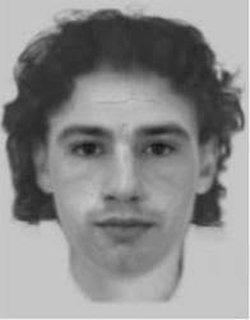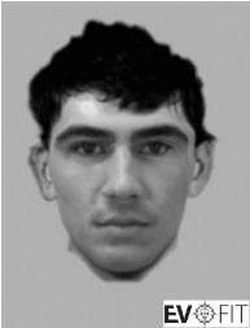 Evofits
Gardaí at Watercourse Road station in Cork city are appealing for your help to identify this man.
On Saturday the 13th of May this year, a man matching this description was involved in a case of burglary. He posed as an employee from a water supply company to gain entry to the home of an older woman living in the Commons Road area of the city.
He told her there was a problem with a burst pipe and he needed to fix a problem under the kitchen sink.
While the woman was distracted, Gardaí believe a second man entered the house and ransacked it. A sum of money was later reported stolen.
DESCRIPTION
Around 30 years of age
5ft in height
Sallow skin
Brown hair, loosely cut
In another case of burglary, Gardaí at Coolock in Dublin are looking for a man matching this description.
On Tuesday 6th June last, he called to the home of an older couple and purported to an employee from a water supply company. He asked to check their kitchen sink and then said he needed something from his vehicle. When he failed to return the couple became suspicious and discovered that a burglary had occurred.

A wooden chest containing a family relative's ashes was stolen, along with a sum of cash. Thankfully, the wooden chest was subsequently recovered and returned to the family.

The suspect is described as being in his late twenties, with a slim build, black hair and a tanned complexion. He spoke with a Dublin accent.
DESCRIPTION
Late 20's
Slim build
Tanned complexion
Dublin accent