Craig chats about bookies, racing and Beyonce!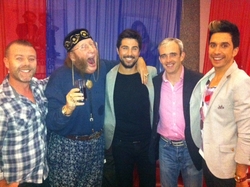 Craig is joined by UK funny man Russell Kane, infamous racing pundit John McCririck, and legend jockey, Ruby Walsh, as well as our own funny man, Eric Lalor. And with that mix of guests, it makes for an interesting show. Covering all topics; parental relationships, Beyonce impressions, broken bones and soft hands (John McCririck's!).

We're joined in the studio audience by horse racing jockey, Joanna Morgan, and jockeys in training Lauren Farrelly and Shannon Cussen.