Corrigan Knows Food
Sunday, RTÉ One, 7.30pm
Corrigan Knows Food
---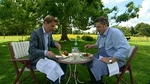 It's last orders this week as Richard Corrigan wraps up the current series of Corrigan Knows Food by cooking up a feast for Ryan Tubridy
---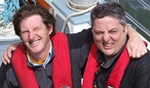 In this programme Richard visits Greensberry fruit farm in Wexford and uses their juiciest strawberries to make a mouth-watering summer dessert. He takes old pal Adrian Dunbar fishing off the coast of Youghal, while a visit to a sheep farm in the highlands of Poland inspires a lamb casserole.
---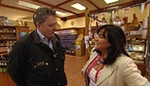 In this week's show join Richard as he travels to the Irish Seed Savers in Co Clare to witness the building of a clay-mud oven. He visits Mary Black to recreate a favourite holiday dish of homemade Ravioli. In Poland, Richard visits the home of the famous Lisiecka sausage and tries his hand at sausage making. Finally, Richard prepares a tasty Russian salad.
---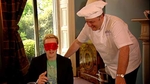 In this week's show Richard travels to West Cork in search of some tasty mussels and sea urchins. Keith Barry joins Richard for some tasty trickery. In Poland Richard visits Mzana to see how their goats' cheese is made. Join Richard as he prepares some fresh Gurnard with Chips as well as an Ardrahan Cheese and Onion Tart.
---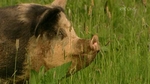 In this week's show, Richard travels to Dundrum in Co Tipperary to visit Crowe's organic pork farm and in Poland he looks at traditional Sourdough bread making. Brian Murray and his on-screen family invite Richard to the Fair City set for a tasty barbeque. And Richard shows us how to cook a tasty bread salad and a delightful Pork in Milk dish.
---
This week, Richard joins writers, Cathy Kelly and Sheila O'Flanagan for a delicious romantic picnic. In Poland he tries his hand at carp fishing and making authentic Sauerkraut, while back home in Ireland he visits McGraths family butchers in Waterford. Richard then cooks up a storm with his Shin of Beef and John Dory dishes.
---