Calling All Zig & Zag Fans!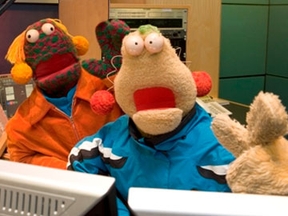 Everyone's favourite Fun Lovin' Aliens, Zig and Zag, are back on your tellybox .
to host six irreverent, fun-filled half-hour programmes of outrageous, embarrassing and, above all, hilarious clips.
Chock-full of TV bloopers, home video shockers, celebrity guests and brand-new hidden-camera stunts, Zig & Zag's Superbloopers is guaranteed to have the whole family laughing off the sofa!.
We'll be recording at RTÉ studios on 22nd, 23rd and 24th August between 6.30-9.30pm.
Over 15's only
Would you like to come along to the recording?
Email tickets@dze.ie to book tickets
We need your name and address and age.
Your email address
A daytime landline number in case we need to contact you.
mobile phone number
the number of tickets you would like. Max 6.
We'll need the names and age of your guests.
NB We'll contact you by email to confirm your seats.
NB Over 15s only.
(for larger group queries put group in the subject box and send daytime land line contact number and we'll contact you directly)