A Year to Change Your Life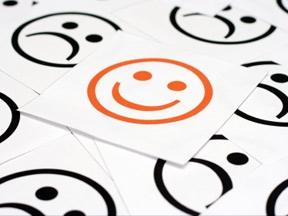 Do you ever think about what really makes you happy?
Or have you just been leaving your happiness to chance?
There are numerous theories out there about how to increase happiness and well-being.
60% of what makes us happy is down to genetics, resources and luck. But what about the other 40%? That precious 40% is the subject of a new and exciting documentary series for RTÉ.

In this documentary, we are bringing together a group of people from a wide range of backgrounds and circumstances, to work with renound psychologist Maureen Gaffney. This is a fun and unique experiment where we hope to find out what we can all do to make the most of the 40% that lies in our own hands.

We are looking for people to take part. You can apply on your own, with a partner or friends.
Everyone who participates will be invited to attend 3 seminars with Maureen Gaffney. Based on research featured in her best selling book Flourishing Maureen will offer tips and tools that everyone, regardless of their circumstances, can use to increase satisfaction, confidence and optimism. The seminars will be filmed for the documentary. We will then follow up with some people as they try to incorporate the theories into their own lives. You may already have a tried and tested theory on happiness - Is it fast cars? Dancing for joy? Or maybe jam sandwiches? We want you to come along and tell us about them.
The first seminar will be held on May 4th followed by another on the 8th June, with two more to follow in the Autumn.
The seminars are free. So if you are 21 or over and interested in taking part or simply want more information please; Contact Andy Malone at smile@vipmg.tv or call 01-8641444.
If you would like to learn a few skills on how to live your best life,
and have fun trying them out, we'd like to hear from you!