The Mother of All Weddings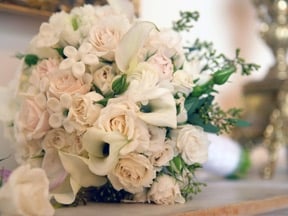 NEW RTÉ WEDDING SHOW
ARE YOU PLANNING ON GETTING MARRIED? COULD YOU DO WITH €10,000 CASH TOWARDS THE BIG DAY?
WOULD YOU RATHER IT WAS ALL HANDLED BY OTHERS...IF THOSE OTHERS WERE YOU MOTHER AND MOTHER-IN-LAW TO BE?
Well, if the answer to ALL of the above is 'yes', we'd love to hear from you as we're making a brand new TV show for RTÉ called "The Mother Of All Weddings" where the bride and groom hand over the reins to their mothers when it comes to organising their big day. Your €10,000 is a contribution to the wedding as opposed to a budget you're tied to!
The big day will be in late Spring or early Summer this year, so please don't be shy and email us now at weddings@animo.ie giving us your contact details and few lines about why you'd like to take part or call Emer on 01 6468240.

Media Contacts: Emer Dunne, Animo TV/Kite Entertainment (producers of Celebrity Bainisteoir, and Secret Millionaire)
email: emer@animo.ie