That's All We've Got Time For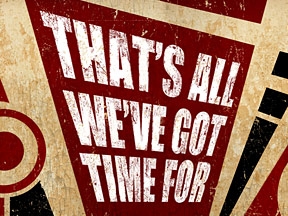 That's All We've Got Time For for is broadcast on RTÉ One, 22.10 on Thursday evenings.
It's a topical, current affairs meets comedy format with Barry Murphy presenting, Mario Rosenstock and Kevin Myers are team captains.
We are looking for people who would be interested in attending the recordings of the show as audience members.
The programmes will be recorded on a weekly (Wednesdays) basis in RTÉ in January and February. Doors will open at 18.30 and close at 18.55. The show generally records at 19.00 and lasts for two and a half hours.
Places are limited, so early applications are appreciated.
Please reply to audience@midasproductions.ie for further details.