Shakedown The Town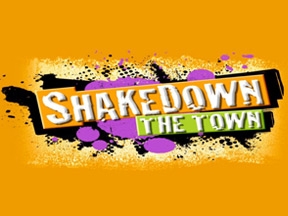 The treasure hunt TV show coming to a town near you this summer!
Calling all treasure hunters!

Adare Productions are looking for families to SHAKEDOWN THE TOWN they live in, in a brand new
TV series for RTÉ Two Young People's.
Each week the SHAKEDOWN THE TOWN command base will roll into town and two teams, each consisting of 5 family members, will compete against each other to crack the clues and be the first to unlock the safe.
Each team will have 3 code breakers, aged 10-12 years old, in the command base. Meanwhile 2 adults will be chasing around their local town trying to gather the numbers for the safe's combination lock.
Clues will lead each team to 4 locations within the town. At each location the teams must complete a challenge to retrieve a number for the safe's combination lock.
So if you want to SHAKEDOWN YOUR TOWN, then put together your treasure hunt team now!
If you would like to apply, please ask your parent or guardian to email us at:
shakedown@adareproductions.ie
In the email they'll need to tell us their name, their contact number and address, along with the names and ages of the other members of the treasure hunt team.
Alternatively, they may call us on 01-284 3877
Filming will take place during the month of August, 2013
All applications must be received by Wednesday 26th June 2013
Those who are successful will be contacted by Adare Productions by 19thth July 2013.

Due to numbers applying it may not be possible to contact unsuccessful applicants. If you have not been contacted by the production by that date you have not been selected.