Raised by the Village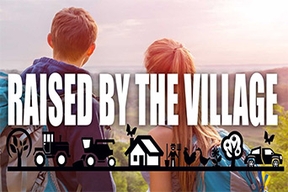 NEW RTE SHOW 'RAISED BY THE VILLAGE' LOOKING FOR PARENTS AND TEENS
Are you at the end of your tether with your teenager?
As the old saying goes, it takes a village to raise a child. We want to make that saying a reality by bringing teens from an urban environment down to a rural village where they will learn that there's another way of life than the one they're used to. We are looking for parents who feel that their teenager could benefit from something like this. By sending them to our village, they will be giving them an opportunity for a genuinely new, eye opening and hopefully life changing experience.
We are on the lookout for parents and teens aged 13-17 from urban or inner city areas to take part. Perhaps the parents are frustrated at their teen's social media or gaming addiction, wary of their new group of older friends or worried about where they go in the evenings. Maybe the teenager has had a brush with the police. In our village, the teens will be fully expected to take part in community activities and challenges under the watchful eye of local mentors. How will they get on in their new surroundings out of their usual comfort zone?

Contact the casting team on 01-6343733 or info@wakatv.ie.