Painting the Nation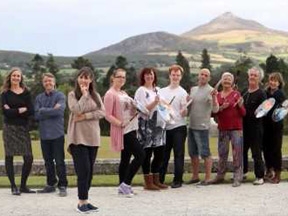 RTÉ One's amateur painting competition, presented by Pauline McLynn, is back for a second series to uncover the nation's best amateur painters.
In the programme, the selected artists will travel to locations throughout Ireland where they will take on painting and drawing challenges around iconic local history, culture, heritage and people.
The challenges set by professional artists and judges, Una Sealy and Gabhann Dunne, will see the painters having to compete against the clock to showcase their talents and impress the judges.
Their work will then be exhibited at a weekly roving pop-up gallery - open to the local community - and the judges will decide which painter will be named the Painter of the Week, and who will make it to the next stage.
Painting the Nation is a competition to uncover and showcase the best amateur painting talent across the island of Ireland. If painting is your passion and you think you have what it takes- or know anyone who has- we want to hear from you.
For further information or if you need an application form sent to you please contact 01-7088184 or email: paintingthenation@indiepics.ie