Operation Transformation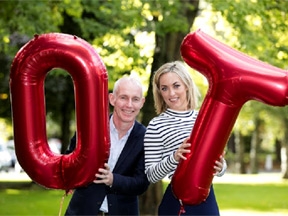 Do you struggle with your weight? Would you like to change your relationship with eating and exercise? Is your current weight holding you back from living the life you want to? Would you like 2017 to be the year you transform yourself?
If you've answered yes to those questions then the Operation Transformation team would love to hear from you. If you think you have what it takes and want to change your life for the better log onto www.rte.ie/ot to download an application form. If you have any queries please call Helen or Elisha on 01 864 1444 or email ot@vipmg.tv and we can send you an application form in the post.
Operation Transformation will return to our television screens for a 10th series on RTÉ One in January 2017. This year, RTÉ Radio 1's The Ray D'Arcy Show returns as the radio home for the series, and will be regularly catching up with the leaders.
Operation Transformation is now in its 10th year, and is looking for 5 new Leaders to inspire the country in 2017. These leaders need to ready to radically change their current unhealthy habits when it comes to eating and exercise. These 5 people must be prepared to inspire the nation who are watching, listening and following their every move.
The four leaders from last year (Lucy Dillon, Noeleen Lynam, John Conmy and Clare Scanlan) continued their health journeys long after the cameras stopped rolling and collectively lost 11st 3.5lbs since starting on the OT Plan back in January 2016.