For One Night Only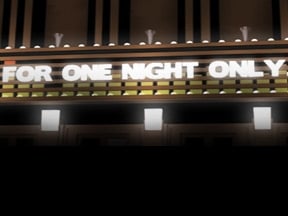 FOR ONE NIGHT ONLY is back with the legendary host Gay Byrne. Two shows will be filmed for the entertainment series, featuring music and chat from icons of the Irish Music Industry; Phil Coulter and Boyzone...

The programme will be filmed in the RTÉ studios in Donnybrook on the following dates : Tuesday 11th June 2013 and Wednesday 12th June 2013.

If you would like an application form to be in the audience, please email: ono@rte.ie stating "Phil Coulter" or "Boyzone" in the subject line.
This is an Over 18's event.
Tickets for the show are free of charge; regrettably, due to high demand we cannot guarantee tickets to every applicant. Successful applicants are chosen on a random selection basis and will be notified by email or phone.