Feargal Quinn's Town Project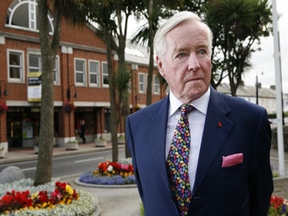 Feargal Quinn is searching for an Irish town whose citizens & business community are willing to unite and determine their own economic destiny. He wants to empower this town to transform their economic landscape and facilitate job creation.

Feargal is looking for towns who would like to work with him and a team of experts to capitalise on their resources, talent and innovation with the intention of stimulating job creation in their town.

He wants towns who have felt the full force of the recession and the economic uncertainty that goes with it but still have the desire to work together and improve their prospects

Change is in our own hands and Feargal and his team want to ignite that change and empower Irish communities to help themselves.

Feargal is looking for a town with ideas. He is willing to provide the town with the experts and resources to help these citizens work together to make their town a better place to live and work.

This town will serve as a microcosm of what is possible throughout the rest of the country as old habits are thrown out and new ideas are fostered and encouraged.

Once Feargal has found a town to work with he will focus on four areas:
i) Expanding existing businesses
ii) Mentoring start-up businesses and entrepreneurs
iii) Capitalising on the town's tourism potential and working on their brand identity
iv) Working with unemployed people to help them re-enter the workforce