The Design Doctors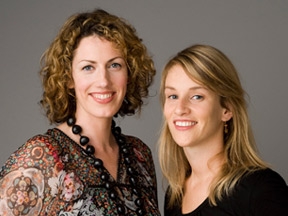 NEW RTÉ INTERIOR DESIGN SERIES SEEKS PARTICIPANTS
Are you unhappy in the space you're living in? Is your house driving you mad by not functioning the way it should? Are you no longer proud of how it looks? RTÉ are looking for six families / couples / individuals whose house or apartment is proving a negative in their lives.

Denise O'Connor and Catherine Crowe, The Design Doctors, will show you how you can fall back in love with your home by making the most of what you already have. Every day they see the effect that clever redesign and loving the space we live in can have on our day-to-day lives.

Denise and Catherine run a successful architecture and interior design consultancy, Optimise Design in Dublin, and they have seen every kind of dilemma with Irish homes today. Whatever the problem- a wasted room that you no longer want to spend time in, areas you feel are crowded with an expanding family, or a space that could be doing more for you, let us know!

For more information or to apply please email designdoctors@animo.ie or call Emer on 01-6468246. Closing date is Friday 19th April 2013.